The rise of digitised supply chains typified by Industry 4.0 is starting to transform warehouse and manufacturing operations. Customer demand is also driving change, alongside the introduction of automation, data sharing, Artificial Intelligence (AI) and robotics. Indeed, 81% of supply chain leaders report that their customers expect more customised products than they did three years ago1.
As a result, some businesses are finding that their current warehouse management systems (WMS) are struggling to cope. The COVID-19 outbreak has added further strain and uncertainty, amplifying worker shortages and accelerating the shift away from physical stores to ecommerce fulfilment. It is now vital for organisations to embrace new technology, invest in the future-ready warehouse and optimise their digital supply chain.  Over the next five years, decision makers will upgrade their systems to improve productivity, provide powerful real-time information and enable data-driven decisions2.
Increasingly complex warehouse operations
A study covering Europe's three largest e-commerce markets (France, Germany and the UK) showed that the share of consumers that do more than half of their total purchases online has increased between 25% and 80% since the COVID-19 outbreak. Six out of ten consumers say that they will continue to buy as much online as they do today after the pandemic has passed3.
Warehouse operations will be required to fulfil a wider variety of orders and delivery types (next day, same day, click-and-collect etc.), more practical tracking visibility and simple returns. A wider variety of orders isn't the only complexity; it's also the vast array of suppliers and the need to effectively manage smooth inbound flow. One retailer alone can have several stores all working through a single warehouse.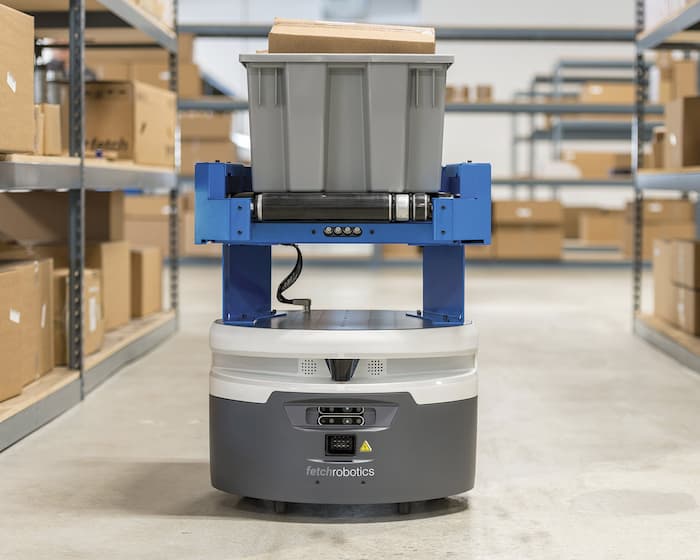 Whilst human workers are still integral to the supply chain, harmonising technology and people in an optimal way will ensure maximum efficiency and lowest error rate.
These top six challenges are causing leaders to rethink warehouse strategies:
Current IT/technology utilisation
Labour recruitment
Labour efficiency or productivity
Capacity utilisation
Quality of warehouse management system data
Inventory management
Overcoming legacy system constraints
As Industry 4.0 accelerates productivity, legacy systems that are unable to adapt with technological advances will leave warehouses overwhelmed and lagging. Many businesses reviewing their current operational reality report they are working in silos, with robust but heavyweight legacy systems and processes. These infrastructures were designed for a different kind of competitive market, with many no longer fit for purpose. It's no surprise that 80% of organisations are planning to invest in new technologies to be competitive4.
However, the cost and time implications of a 'rip and replace' approach are often too great. Forward-thinking businesses are seeking operational gains through the bolt-on of cloud-based technology. Such technology augments human capability and optimises systems and processes throughout the entire supply chain. It increases real-time visibility of workers, inventory, processes and assets for true data-driven performance.
Solution: warehouse modernisation from goods-in to goods-out
To embrace this new way of working and bring more innovation into the warehouse, the addition of a warehouse process execution solution will create the foundations needed to build 'best of breed' operations.
The companies most likely to differentiate and succeed will be those that use digitisation to truly introduce greater flexibility, agility and speed into their warehouse operations. Technology itself is rarely agile; it's the processes and systems within the operations that will allow for the required elasticity. Cloud technology is essential to keep up with the rate of change and fast-paced, fluctuating supply chain operations, ensuring that software can work seamlessly alongside newer technology. If the right investment is made from the start, adapting emerging and new technology should be painless, without overhauling the entire WMS. Ultimately, it comes down to a holistic investment in scalable cloud-based systems rather than picking a solution elected by a favoured technology.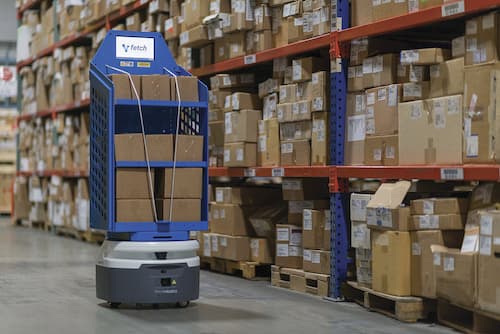 Augmenting workers with technology
Even though automation is integral to Industry 4.0, 77% of decision makers agree that augmenting workers with technology is the best way to introduce automation in the warehouse5. Some are already making considerable investments in fixed automation solutions for handling, picking, packing, sorting and moving goods. Mobile device strategies include rugged tablets, mobile barcode printers and wearable computers for warehouse workers. Benefits of migrating to the Android operating system include improved worker efficiency, increased ability to adapt to new workflow complexities and stabilised performance amid workforce variability.
Process before technology
Modernising the supply chain and warehouse for agility and efficiency is an essential, long-term process which requires the careful balancing of process optimisation with new technologies. Although introducing new technology may present challenges, it equates to new levels of efficiency, accuracy and visibility. Smart augmentation of workers with technology and real-time data capture is key to enabling sustainable, flawless fulfilment.
When considering investment, 'process' should always precede technology. It starts with an end-to-end process review from a knowledgeable technology partner, followed by an optimal recommendation to fit performance inefficiencies.