Powerful and trusted store inventory management software
Knowing exactly where your stock is in your business is vital. Whether you're receiving goods, replenishing shelves or managing Click and Collect, a strong store inventory system can improve your sales productivity and customer satisfaction. Met de ZetesAthena is helping retailers to efficiently and accurately manage inventories.
Accurate store inventory management
With the ZetesAthena store inventory application you will be able to:
Maximise sales by reducing the risk of products being out-of-stock
Ensure customer's demands are met during peak and non-peak periods
Improve your labour productivity and empower your team with fast inventory checks
Enable your stores to deliver full omni-channel capability including Click and Collect, home delivery and fast returns processing
Have one clear check of stock across your supply chain and store network
"Using ZetesAthena we have an efficient solution for stock auditing based on the latest cloud technology which means we have full visibility of the counting process from a decentralised location."
Stuart Molyneux, Head of Risk, The Entertainer - Read the case study
Modular software to improve your inventory processes
Having one single software platform provides many opportunities. Our Store Inventory Management Software helps many processes including:
Goods receiving
Put-away
System directed shelf replenishment
PI stock counting
Stock auditing
Inter-branch stock transfers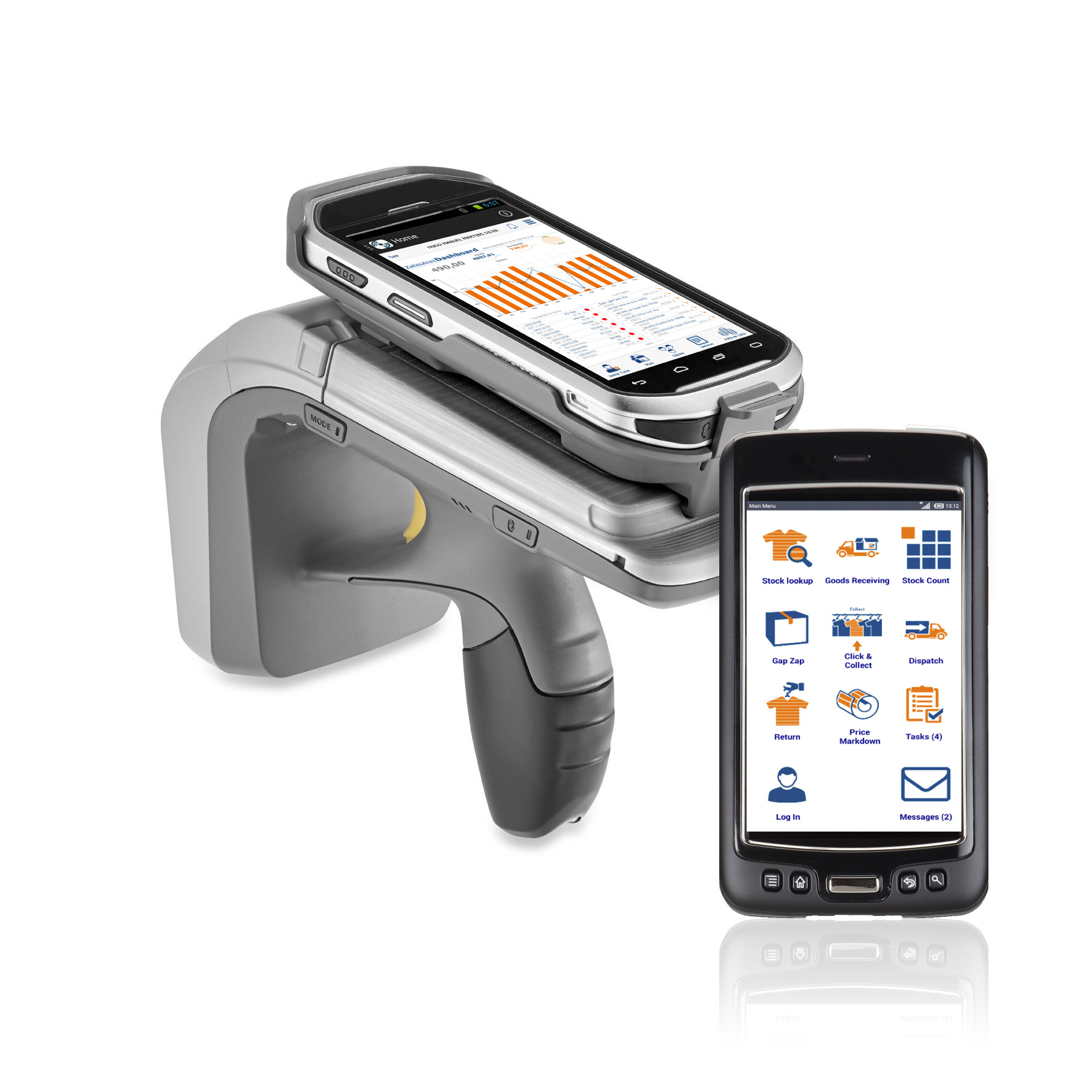 Reduce lost sales with mobile shop floor inventory checks
With ZetesAthena inventory look-up you can answer customer enquiries much quicker, reducing the risk of lost sales. If the item is not readily available, store staff can access a single view of inventory on their mobile device (tablet, mobile terminal, smart phone) that gives them visibility on stock levels across your entire store network. They can impress your customers by offering home delivery, alternative branch pick-up or click and collect options.
"On average consumers are not willing to wait more than 2 minutes to have their query resolved. Beyond this, you could be losing valuable sales."
2017 European Retail survey commissioned by Zetes in association with Zebra Technologies - Download the full report
System directed inventory management execution
For efficient and timely shelf refill, ZetesAthena activates tasks from your POS to the shop floor or back-of-store team and sends store staff real-time alerts on their mobile devices.
Read our article on how stock accuracy and visibility help avoid the 'hidden zones in the store and deliver the seamless 'omni-channel' shopping experience that customers now expect.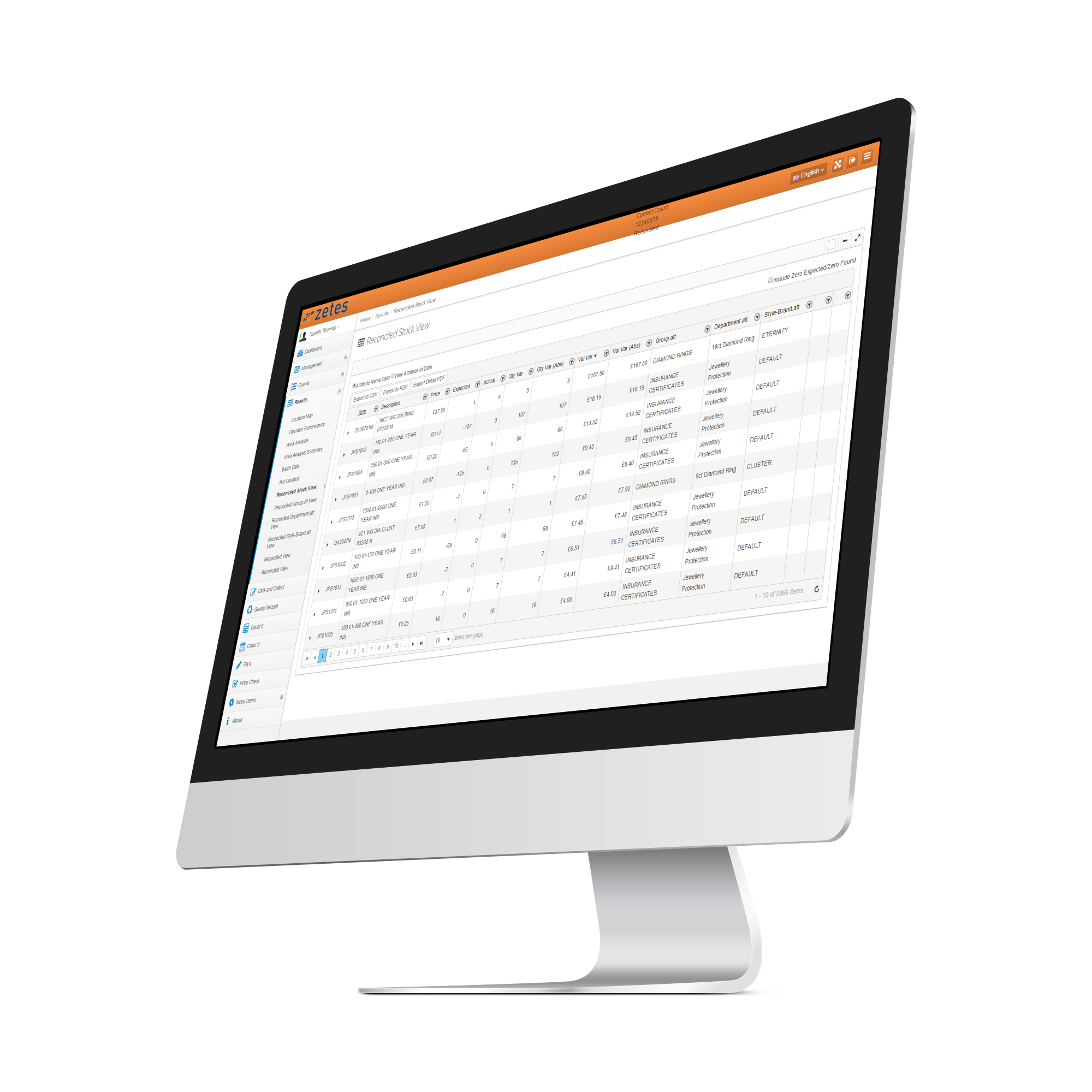 Accuracy and visibility for omni-channel advantage
Shoppers want to able to buy anywhere and return products anywhere. As same-day collection services are becoming more popular, it's essential to have an accurate inventory. With ZetesAthena, your shoppers will access your store inventory in real-time.
"Simple and cost effective mobility applications, allied with appropriate technologies and linked to appropriate back end systems can eliminate the obstacles posed by inflexible legacy POS infrastructure."
Gareth Thomas, Retail Specialist, Zetes - Read the full article
Extended functionality
Zetes is unrivalled for its expertise in integrating into third party systems for supply chain execution task. It integrates with any Point of Sales System (POS) or WMS/ERP system and can add additional business logic to your existing system (direct or via middleware).
Why work with Zetes?
Zetes has been a leading provider of retail in-store inventory management and store operations software for over 30 years. Check out our in-store retail references and see how we work with different sized businesses across a wide range of industries, from world famous department stores to grocery retailers to jewellers and multi-chain fashion retailers.
"Because ZetesAthena is a modular solution, we will be able to add new functionality in a very agile way, guaranteeing the sustainability of our investment."
Colin Blake, hoofd Verliespreventie, The White Company - Read the case study