Product serialization gives you full product traceability and visibility
For your business to manage the flow of products, meet market challenges and comply with legalisation, it's vital you can easily identify the goods you are handling. ZetesAtlas is an identification and serialization solution that helps you track and trace products throughout your supply chain using product serialisation, multi-level aggregation and e-pedigree registration.
The benefits of product serialization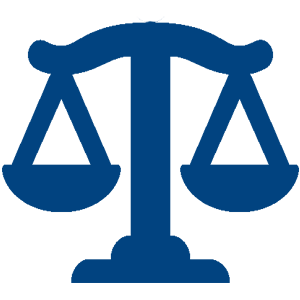 Comply with legislation
Meet current and future regulations and legislation.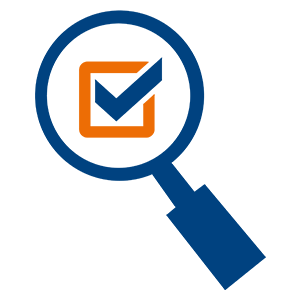 Visibility and Traceability
Make sure fulfilment is controlled inbound and outbound.
Protect consumer safety
Be sure of product authenticity and manage recalls.

Reduce costs
Reduce stock levels, guarantee uptime and fight grey market.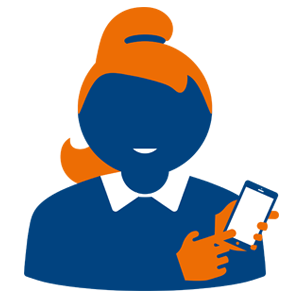 Personalize communication
Enable customised communication and marketing.
"What impressed us with Zetes was its expertise in the field of unit-level traceability, its technical skills, and the commitment of its support teams."
Charles-Ernest Armand, Administrative and Financial Director, EPC Group - Read the case study
ZetesAtlas manages and controls all your product serialization and aggregation processes. You will have Operational Equipment Efficiency (OEE) and total productivity of your packaging lines. The system integrates with your ERP, MES, PES and Track & Trace repository and can securely generate unique serial numbers or pull them from an external source.
The key features of our product serialization system
Ensures Operational Equipment Efficiency (OEE).
Provides efficient and centralised line management.
The technology works independently.
Creates a serialisation audit trail.
Generates serial numbers or allocates them from an external source.
Provides validation with a control, check and verify process.
Establishes e-Pedigree.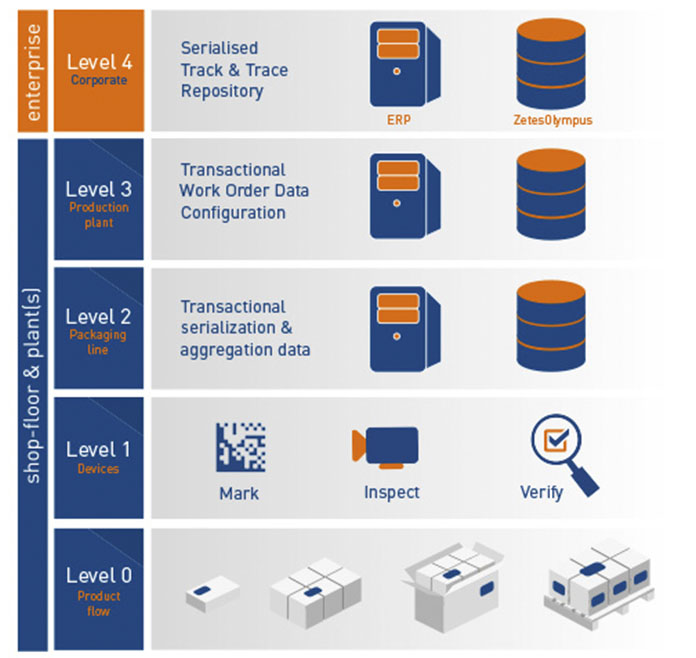 A modular, scalable solution
The need for serialized product tracking may differ from one company to another. That's why we will always begin by evaluating your existing processes. We work with your teams to look at your requirements and then agree the appropriate level of serialization, aggregation and de-aggregation needed. You can start small and add additional functionality later on.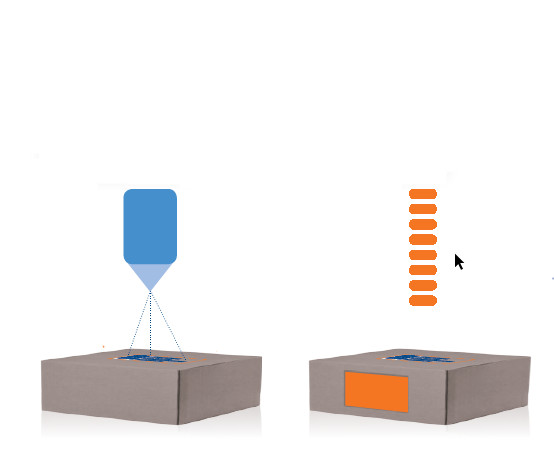 Marking / labelling
Apply the identifiers required: Datamatrix code, Barcode, Databar, RFID tag.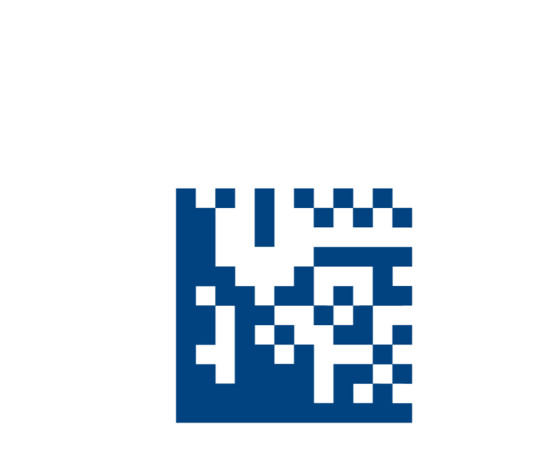 Serialization
Add human and machine-readable serialization to uniquely identify your goods.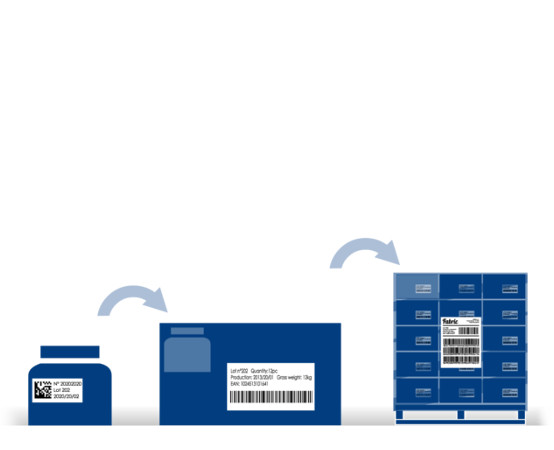 Aggregation
Create parent-child relationships every time items are packed, unpacked and repacked.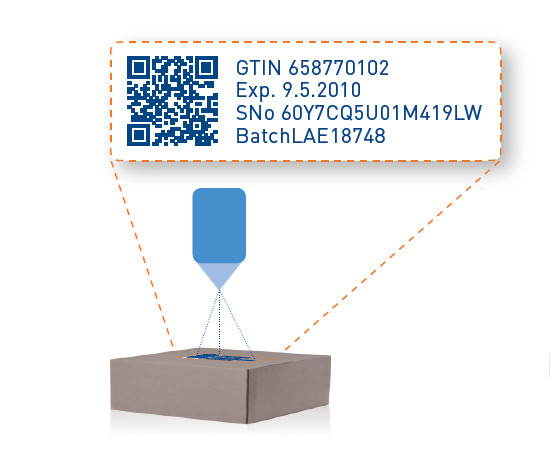 Inspection
Ensure quality of identifiers are applied to ensure data-capture further down the line.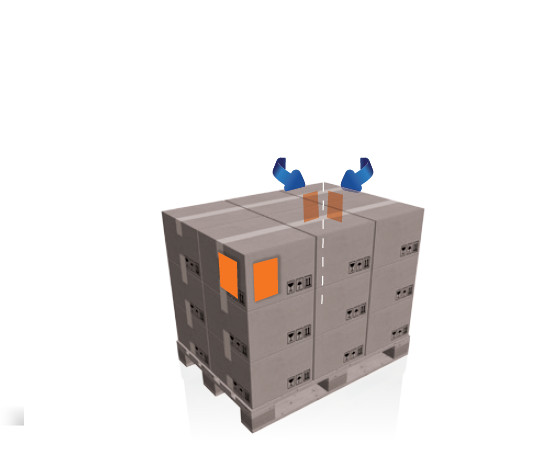 Palletization
Pack serialized goods on pallets with data-aggregation.
Shipping verification
Quickly analyse and detect all barcodes on a pallet to ensure data quality and guarantee order accuracy.
Industrial coding and marking
Our product serialization software manages serialization at any logistical level including item carton, bundle, box, and pallet. It can be used on existing packaging lines or run on one of our industrial labelling systems and marking systems. All machines are designed and manufactured in-house to give you maximum uptime on your packaging line.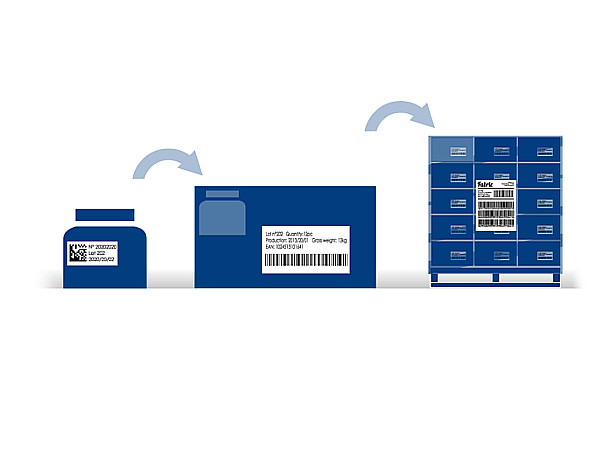 Who benefits from product serialization?
Our serialization specialists work with companies in a variety of industries:
Automotive: Tracking of components to check uptime and control quality.
Luxury: Track and trace of luxury handbags from raw materials to finished products in stores. This ensures authentication and controls the distribution channel.
Explosives: Providing end-to-end unit traceability of explosives. Read how EPC ensures unit level traceability.
Food & Beverage: Tracking of spirits and champagne to fight parallel distribution.
Pharmaceutical: Unit level serialization to comply with the Falsified Medicine Directive.
We are also working with companies in the agro-science, aerospace, engineering and chemical industries. Contact our specialists to find out more about these projects or check out our reference section. 
A foundation for full supply chain visibility
Product serialization allows you to build the parent-child relationships as goods move through the supply chain. At each packaging stage information is collected, parent codes are assigned and data is recorded. By capturing relevant data and sharing them with relevant stakeholders within your connected supply chain, you will be able to:
Reduce risk as you will be able to react instantly.
Control product provenance from internal and external suppliers.
Protect your supply chain from production through to point of sale.
Control distribution channels by fighting parallel and grey markets.
Manage product recalls efficiently.

Why work with Zetes?
We have over 30 years of experience in packaging identification execution.
Our in-house software and hardware development is driven by an in-depth understanding of complex, global traceability processes in demanding markets.
Having a single point of contact removes risk and complexity.
Our Datamatrix marking and serialisation solutions are running at leading pharmaceutical manufacturers.
Having over 30 offices across Europe allows us to help you as and when you need it.