Enhance your warehouse for improved order fulfilment
To maximise customer satisfaction, you need a warehouse solution that will help you improve order fulfilment. With the complex demands in your connected supply chain this can be challenging. Using ZetesMedea, your warehouse workers will perform tasks quicker and more accurately, from goods-in to goods-out. You will also be able to effectively manage workloads, even in busy trading periods.
User-friendly warehouse solution
Our warehouse solution will guide your operators through the execution of their tasks, which they will manage faster and without errors. As our software is easy to use, you can easily reinforce your teams with temporary workers, who will be up and running in no time. You will have full control and visibility of all operations, which provides the following benefits:
Error-free deliveries
Maximum stock availability
Ability to accept 'last minute' orders
Reliable delivery dates and traceability
Better use of storage space
Outbound logistics
With our outbound logistics module, you either manually or automatically control the loading of goods onto the right carrier and vehicles.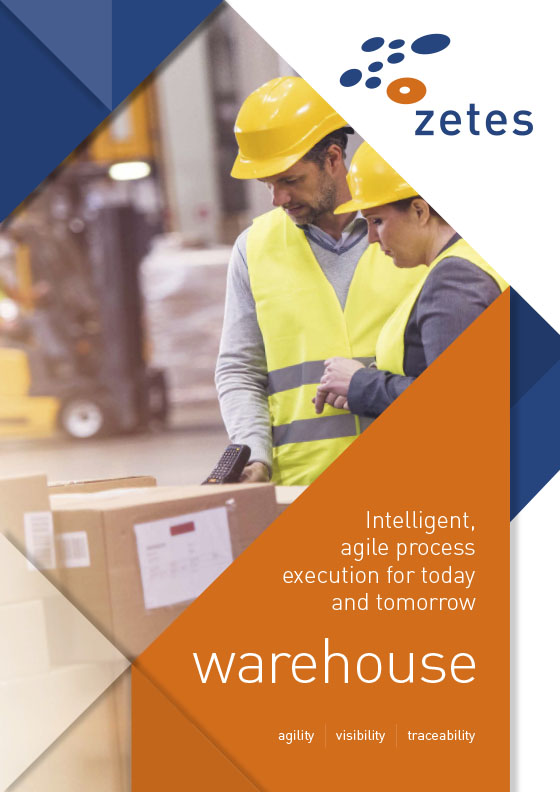 Intelligent, agile process execution for today and tomorrow
Whilst addressing these challenges, ZetesMedea enables complete real-time visibility of critical processes in the warehouse to provide full operational control of the order fulfilment journey from goods receipt to shipment, as well as capturing the essential information needed for full traceability.
Working with your existing WMS or ERP
Our warehouse solutions software will add more functionality to your existing systems.
Technology independent
ZetesMedea runs on all leading devices. We are the largest partner in Europe of all leading manufacturers, such as Zebra Technologies, Honeywell, Panasonic Toughbook and Datalogic. Thanks to its open approach you can potentially re-use your existing equipment across different warehouse operations and save greatly on IT investments. Our specialists will advise you on the most appropriate technology for your operation:
Handheld devices / Wearables / Truck mount terminals
Voice technology / RFID / Machine vision / Pick to light/ Put to light
Mobile and industrial printers and labelling systems
Wireless infrastructure
Cloud based or on premise
It runs on all devices in the cloud or on your premises. It's powered by the cloud-based MCL™ Mobility platform, so you can manage mobile devices centrally.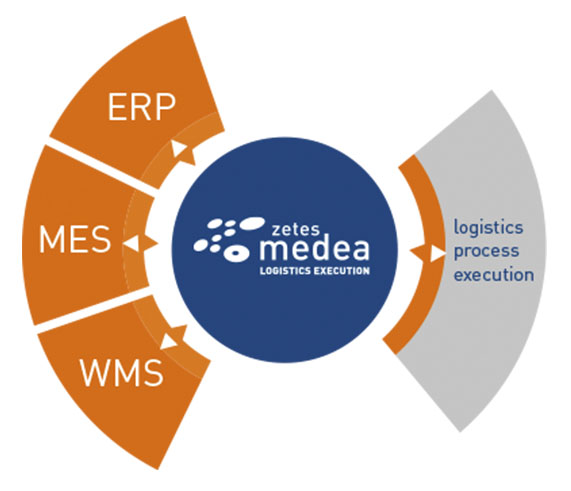 A scalable approach
ZetesMedea provides warehouse solutions that allow you to scale as your business grows. You could start by optimising your order picking and add inventory count or shipping verification when you are ready.
Intelligent management reports
The back-office module provides real-time and historic insights and you access information where you need it, when you need it.