Transform your Click and Collect services
To provide a seamless Click and Collect service for your customers you need simple inventory processes, which provide accurate information to your teams. Whether you're a large, medium or small retailer, the ZetesAthena Click and Collect software allows you to transform your stores into efficient multi-channel fulfilment hubs.
Process driven and modular Click and Collect software
Our Click and Collect software easily integrates with your existing retail systems to provide full task management functionality and scalability. ZetesAthena provides a modular software platform so that you can address each process one at a time and add more functionality later. From receiving, picking, sorting, packing and despatching to customer handover, the functionality gives you complete control and visibility at each stage.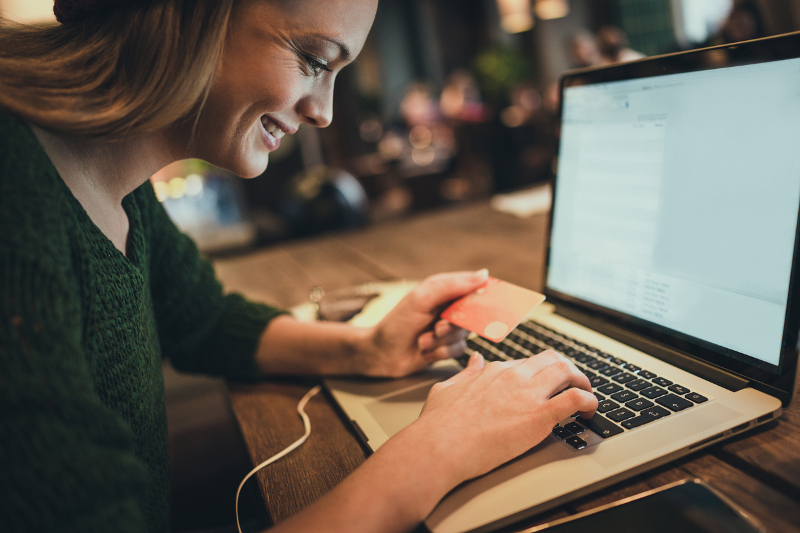 The Click and Collect processes you can manage through ZetesAthena include:
Order receiving, put-away and segregation
Picking from back-of-store or shop floor
Packing and despatch
Uncollected order processing
Returns processing
Home delivery
Handover and collection – own store, alternative store and via pop-up store
Research by IMRG suggests 40% of consumers will make another purchase when they come into a store for a click and collect order
Read here our article on 5 Click & Collect must haves.
Scalable optimisation
ZetesAthena also manages other core store processes such as inventory management, pricing and promotions management, ticketing and returns. If your current priority is to achieve more efficient Click and Collect capabilities but tomorrow you need a comprehensive returns management solution or need to sharpen up you store inventory management, it's not a problem. ZetesAthena future-proofs your investment with its unrivalled scalability.
Mix and match technology integration
ZetesAthena integrates with other technologies for your Click and Collect processes such as RFID for accurate identification, voice for efficient order picking and mobile terminals for efficient look-up and handover processes.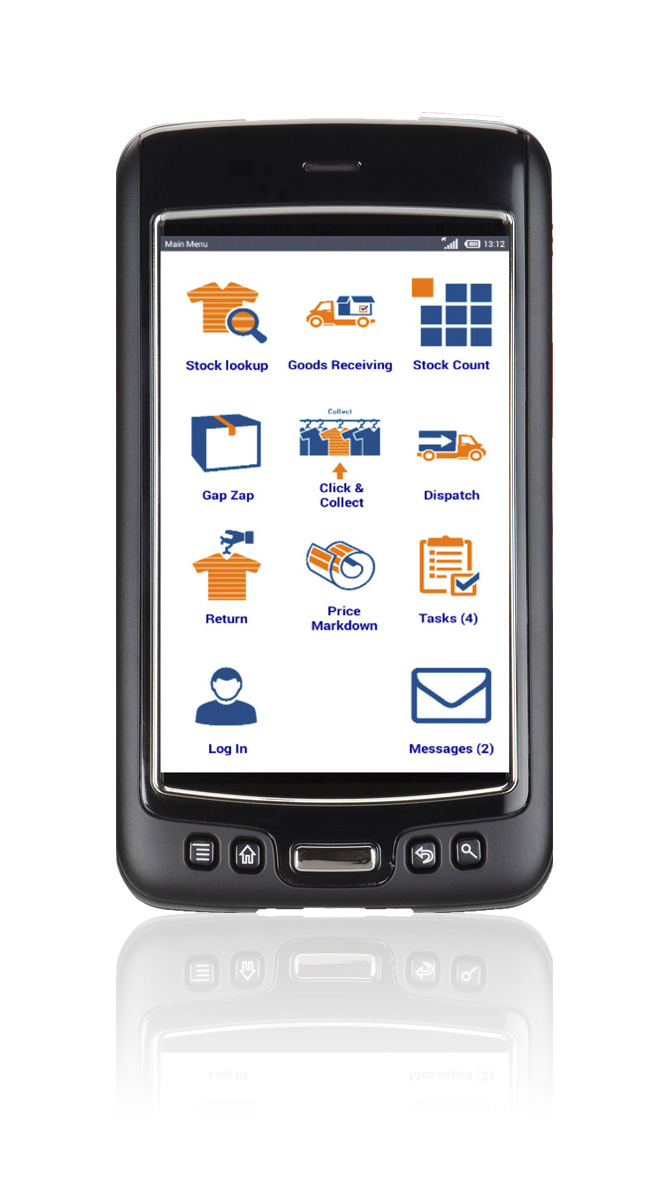 "ZetesAthena offers a very cost efficient solution to quickly launch a Click & Collect service. Its cloud-based approach allows us to easily add new stores and functionality as the network of Smyths Toys retail outlets continues to grow."
Rob Wilson, Chief Technical Officer, Smyths Toys - Read the case study
Complete accuracy and visibility
Same-day collection from store, sometimes within just an hour or two, will soon become expected by customers. With ZetesAthena, you will provide your customers with real-time access to your store inventory across your entire network.
Customers can access real-time inventory in your store, other stores and online
Store staff can easily identify shop floor versus reserved Click and Collect items
Easier and quicker identification of uncollected orders.
You can view the volume, condition and availability of store returns more efficiently.
Integrate Click and Collect software with your current systems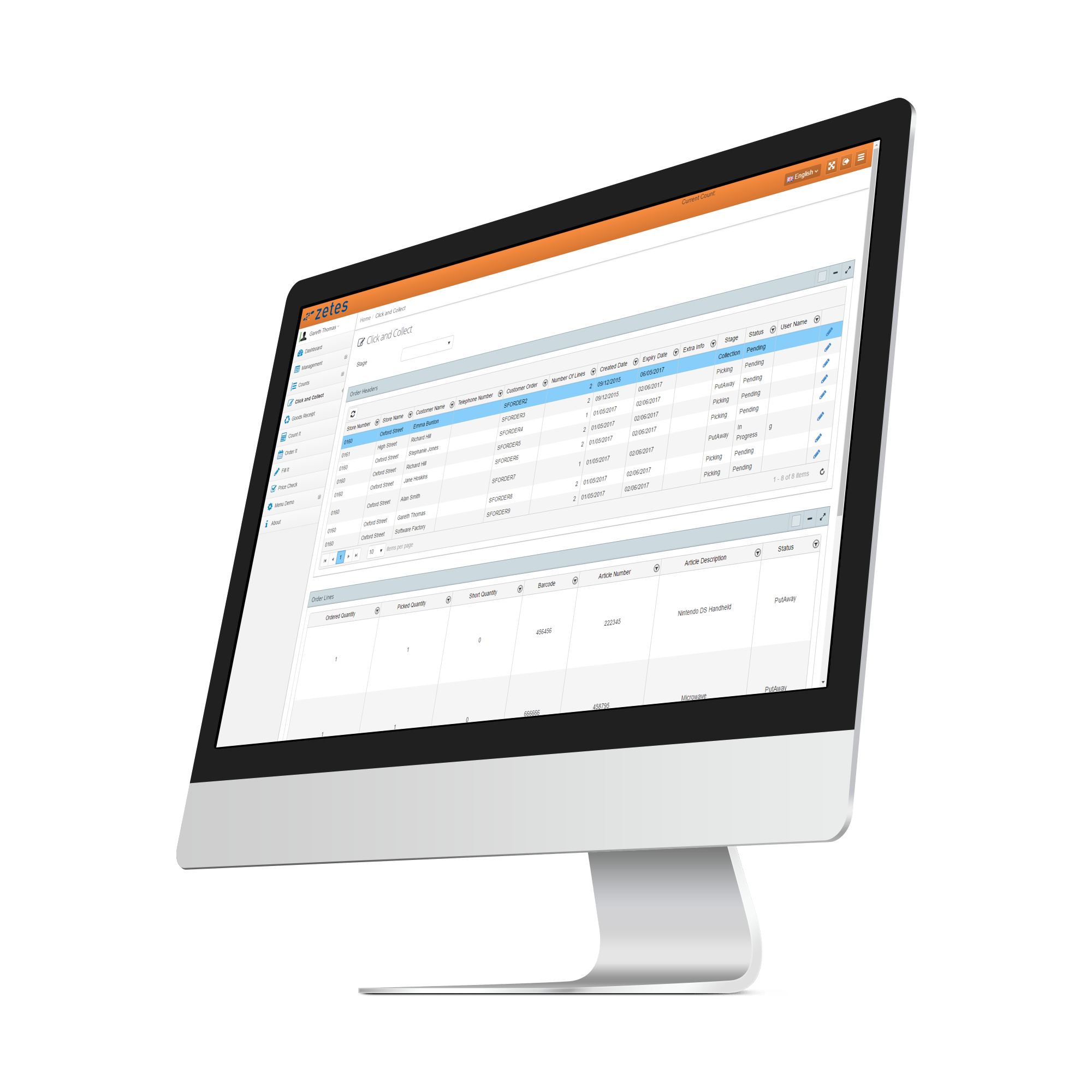 Zetes is a specialist systems integrator of Click and Collect software. You can take full advantage of this new functionality without an overhaul of your existing systems. Where required, ZetesAthena can also provide add additional business logic.
Why work with Zetes?
Zetes is a market leader when it comes to improving logistics processes within stores. We help major retailers across Europe to accurately manage their Click and Collect processes, whether in leading multi-channel giants, department and homeware stores or multi-chain fashion retailers. Check our retail in-store references below and see how we help optimise store management and Click and Collect services for major retailers such as Argos, Smyths Toys, Dunelm, Selfridges and Conforama.
Flexible service and support plans
We offer flexible service and maintenance programs to keep your Click and Collect software running.  As we operate from over 30 offices in Europe, our retail experts will make sure you receive support when you need it.