Mobilcom-Debitel
Challenge
---
Incorrect deliveries
Error prone, manual quality control processes
High employee workload for quality control
Different parcel couriers with different label codings
Solution
---
ZetesMedea, logistics execution solution
Results
---
Zero errors in goods out process
Employee workload reduced
Higher customer and employee satisfaction
Streamlined returns process
0.01%: This extremely low error rate in outgoing goods was unacceptable for mobilcom-debitel Logistik GmbH.
The logistics service provider of the Freenet Group dispatches up to 9,000 parcels a day, picked at the Büdelsdorf location by around 50 employees. The warehouse assortment averages approximately 6,000 to 7,000 items including mobile phones, fitness trackers, educational toys and printers. Previously, the operation was experiencing incorrect deliveries/customer complaints per month resulting from errors originating on two packaging lines. "Although a relatively small number, it was nevertheless unacceptable in view of our high demands on customer satisfaction," explains Dirk Hinz, Team Leader Logistics.
In seeking a solution to eradicate errors completely, the digital lifestyle provider learned about an application implemented by Zetes in neighbouring Denmark. Heating and refrigeration specialist Danfoss uses the ZetesMedea Warehouse Execution System (WES) combined with its ImageID technology to verify outgoing pallets to prevent incorrect loads, exchanging real-time order and stock data with the ERP system. "We immediately arranged a reference visit to Danfoss and were very impressed by ZetesMedea," remembers project coordinator Mike Mählmann, who then contacted Zetes in Hamburg. "Zetes proactively took on the technical challenge and proposed a practical solution for our needs" explains Mählmann. The incorrect deliveries were resulting from inconsistencies during parcel labelling, unidentifiable by the manual quality control processes. For each shipment, two labels needed to be rapidly compared - one consisting of a barcode and a ten-digit number (the handling unit (HU) number assigned by SAP) and the other, affixed automatically by an applicator to meet the requirements of the relevant parcel carrier (DHL, Deutsche Post, UPS and DPD).
"Depending on the service-provider, the key tracking number for us can be at a different point in the barcode, which can be up to 28 characters," is how project manager Mike Mählmann describes one of the challenges. Therefore, Zetes needed to develop a different logic for each parcel carrier in order to read the label tracking number code and save it in ZetesMedea.
The comparison and validation of both labels is performed by a Zetes ImageID reading station on each packaging line, fully intergrated with SAP. Each reading station comprises two cameras for image recording which are secured to an aluminium portal. ZetesMedea instantly compares and verifies both barcodes against the SAP tracking and HU numbers, ensuring that they belong to the same shipment. "If the numbers do not conform, a beeper sounds and the traffic lights on the reading system switch from green to red," explains Dirk Hinz. The non-conforming parcel can be filtered out immediately and corrected.
"This project was an important step forward for our customer experience. Thanks to the technical solution implemented, shipping errors are now reliably and systematically avoided," reports Linda Behrens, Site Manager of mobilcom-debitel Logistik GmbH.
"This project was an important step forward for our customer experience. The technical solution developed systematically avoids shipping errors. The successful collaboration and the fantastic results are evidence to us that we selected the right partner in Zetes." Linda Behrens, Site Manager mobilcom-debitel Logistik GmbH.
Quick implementation
In addition to the business benefits, mobilcom-debitel was also impressed by how Zetes met a very tight development and implementation programme. This included setting up the SAP interface and associated business logic. As the project was completely managed by Zetes, the burden on the mobilcom-debitel IT department was minimal. "We only placed the order with Zetes in May 2018, and went live with the new solution on 2 October, just in time for the Christmas rush," reports Mählmann. mobilcom-debitel really appreciated the speed of Zetes: "The successful collaboration and the fantastic results are evidence to us that we selected the right partner in Zetes," explains Site Manager Linda Behrens.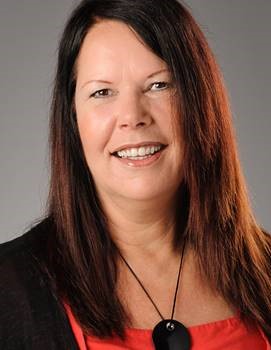 About mobilcom-debitel Logistik GmbH
mobilcom-debitel Logistik GmbH is the logistics service-provider within the Freenet Group, a digital lifestyle provider for telecommunications, internet, energy and television. mobilcom-debitel Logistik employs around 135 people across three sites in Büdelsdorf, Oberkrämer and Troisdorf. Their roles include shipping pallets and parcel and letter consignments for the 25 brands within the Freenet Group and external customers. The company, which is among the TOP training companies according to IHK, holds up to 10,000 items in stock and carries out around 10,000 processes in goods receipt, goods receipt and returns every day. More information is available at www.freenet-group.de.