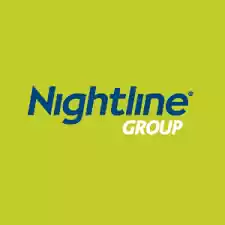 Nightline
Nightline boosts competitive advantages thanks to real-time track and trace solution
Nightline is Ireland's largest privately owned parcel delivery company and a specialist in the movement of higher value commodities. Accustomed to offering high levels of customer service to international clients, Nightline has now taken steps towards offering domestic customers the same resources with the help of a comprehensive track-and-trace solution. Zetes' expert service and know-how has resulted in a significant boost in Nightline's competitive advantage on the domestic market.
Track and Trace in Real-Time
Nightline knows just how important technology is in sharpening one's competitive edge. This is why the company turned to Zetes Ireland to design and implement a track and trace system specifically for the competitive Irish courier market. The system uses handheld devices coupled with an online facility to capture tracking information in real time. As a result, customers now have instant access to the status of their deliveries, while Nightline is able to further streamline its operations and improve service levels.
Benefits for customers, employees and the business
Zetes' proof of delivery solution and its dedicated service has resulted in several benefits not only for Nightline's domestic customers but also when it comes to streamlining its own operations:
real-time track and trace solution
full access to delivery status via online interface
data available within 5 minutes of delivery or shipment
drastic reduction in workload for customer support
paperless, mobile data transmissions via handheld devices
greater employee and customer satisfaction
Claiming the Irish market
Zetes' comprehensive proof of delivery solution and rapid, efficient implementation has enabled Nightline to stand out in a highly competitive marketplace. As a result of the new system, Nightline has gone from virtually zero presence in the domestic parcel delivery sector to claiming approximately 20% share of the market. Moreover, Nightline's advanced communications technology paves the way for future innovations which can streamline operations even further.
Photo: http://www.nightline.ie/