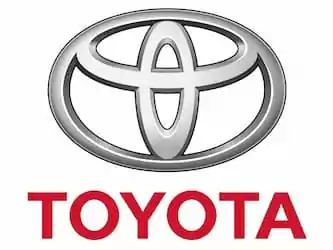 CHALLENGE
Standardize delivery management systems to enable delivery collaboration and service excellence amongst different logistics providers
RESULTS
Consistent, delivery accuracy
Service responsiveness
Operational efficiency
Real-time visibility
Improved driver and transport utilization
Environmental protection
Toyota Mobility Parts Corporation has been established through the merger of 33 nationwide Toyota parts dealers and Tacti Co. Ltd. The company is a member of the Toyota Group and supports the automotive and local communities by planning, selling, and delivering repair parts and supplies. Since June 2020, they have been working with Daihatsu Motor and Subaru on joint deliveries of maintenance parts and supplies.
Overcoming logistics challenges
Today, the shortage of drivers and the need to address environmental protection, including CO2 reduction, are pressing issues. In order to continue providing a quality after-sales service to its customers, the automotive industry needed to improve the efficiency of its logistics network and decided to jointly distribute after-sales parts and supplies across different automotive manufacturers.
"The biggest challenge in joint delivery was that each company used their own system which meant different labels and on-site operations. In order to guarantee quality and secure deliveries, it was essential to standardize delivery management systems.' says Genki Endo, Joint Logistics Promotion Officer at Toyota Mobility Parts.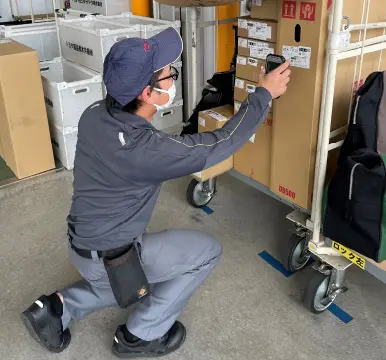 Ensuring delivery quality
At Toyota Mobility Parts (TMP), the QR code on the Toyota standard shipping label is read by a terminal and the information on the parcel is managed by the system. Previously, because each company uses its own logistics system, operators had to manually check each label which could easily lead to errors. This issue was resolved by converting the information on other companies' labels into Toyota standard shipping labels and enabling them to be managed on the company's own system. With the ZetesChronos solution running on Panasonic terminals, TMP was able to significantly improve its loading speed as well as the operating time of the terminals used on site.
'We explained the issues we were facing, including those of other companies. Zetes and Panasonic didn't only listen to our needs but actually came to our warehouse for a full assessment. Based on their analysis, they made a proposal that encompassed our requirements and objectives. I immediately felt that I wanted them to be our partner to create a better system together", adds Genki Endo.
Real-time visibility
The real-time delivery status feature has helped us to respond faster to enquiries, which has been well received. The terminals also have a good reputation among drivers for being easy to use: the QR code reading speed is fast, and we no longer hear that the batteries don't last long enough. We have also been operating the terminals for more than two years at another site, and so far, we have not had a single breakdown there, so we can operate the terminals with peace of mind."
By storing delivery records from driver terminals in the cloud environment, shippers and fleet managers can monitor the status of drivers in real time. By making the 'invisible' visible, delivery operations are more efficient and disruptions are resolved on the go, enabling a smooth response to customers.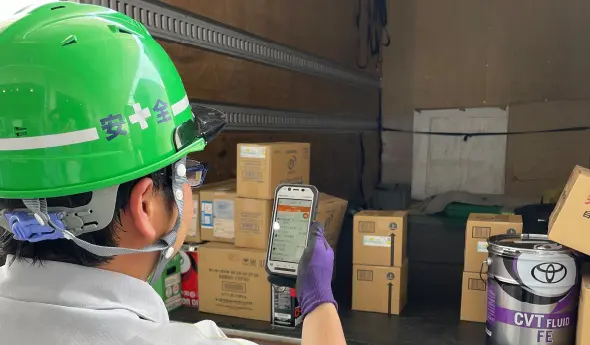 Accelerate the reduction of environmental impact
In the future, Mr. Endo would like to expand the target area to the whole country while verifying the effectiveness of the current joint delivery system and take on the challenge of sharing warehouse functions as a further efficiency improvement. By building an efficient logistics system with fewer resources, we believe we can further improve efficiency and contribute to reducing environmental impact with the SDGs in mind."
-    END    -
 
1
https://business.panasonic.co.uk/mobile-solutions/products-and-accessories/handhelds/TOUGHBOOK-N1