Stockholm (Sweden) 12 May 2022 - Axfood, a leading food retail group in Sweden, has implemented ZetesMedea Voice, as a part of an extensive warehouse modernisation project. The new warehouse execution system will help facilitate speed and picking accuracy whilst ensuring that Axfood maintains the highest level of uptime across multiple warehouse and distribution sites.
Axfood house brands include Willys, Hemköp, Snabbgross and Dagab, among others and employs a workforce of more than 12,000 staff, hundreds of which are warehouse operators situated across multiple sites throughout Sweden. To optimise warehouse processes and increase fulfilment throughput, Axfood sought a new, latest generation warehouse execution solution (WES) capable of enabling a consistent, high performance way of working across all their sites. Accordingly, Axfood selected ZetesMedea as their unified WES for all warehouses. This large-scale project is now fully developed and in use by Axfood.
Future-proofing warehouse technology
In ensuring that productivity, accuracy and uptime are fully maximised, Axfood was convinced that ZetesMedea Voice, from their long-term partner Zetes, represented the best-fit solution. It will support the retailer in achieving maximum operational efficiency by fully optimising the workflow processes for order assembly and shipment without any re-engineering of their legacy SAP warehouse management system (WMS).
The solution's advanced voice recognition system supports multi-lingual workforces, making onboarding easier for non-native speakers and eradicating the need for costly training. Using a speaker independent voice system significantly helps increase workforce and warehouse process efficiency, especially those facing labour challenges related to high staff turnover or seasonal hiring practices. This translates to major cost savings and productivity gains. Currently operating with 500 pickers which is targeted to double within the next years, ZetesMedea will play a vital role in ensuring the smooth running of Axfood warehouse operations.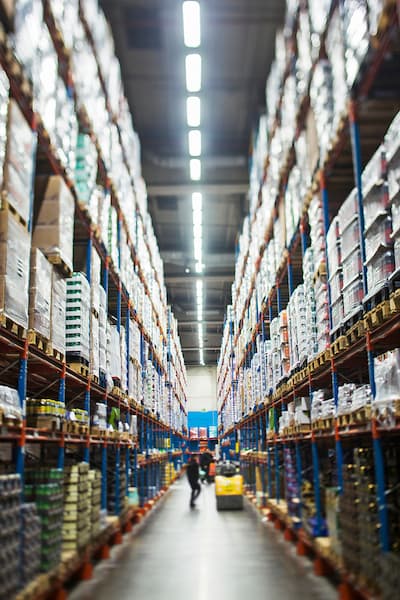 One platform for all warehouse processes
ZetesMedea, a modular WES platform, offers the widest possible choice of functionality, flexibility and integration capability to facilitate technologies such as voice directed working, real time data capture and data visibility. With its flexible architecture, it allows scalability and agility to address any warehouses processes, so that Axfood is able to quickly expand the solution to new sites and teams of warehouse operators, in line with demand and business growth.
For almost decade, our partnership with Zetes has allowed us to increase efficiency and reduce cost along the entire supply chain." Lenny Eriksson, System Manager at Axfood.
From a management perspective, Axfood will benefit from full, real-time visibility across their sites, allowing management to easily access monitor performance intelligence and track critical operational KPI's.
"We are happy and excited for the prolonged relationship with Axfood and look forward to extend the solution to other warehouse processes", comments Håkan Hammar, Country Manager at Zetes Sweden.
"For almost decade, our partnership with Zetes has allowed us to increase efficiency and reduce cost along the entire supply chain. We are once again very happy with the solution proposed and the levels of service and support delivered", Lenny Eriksson, System Manager at Axfood.