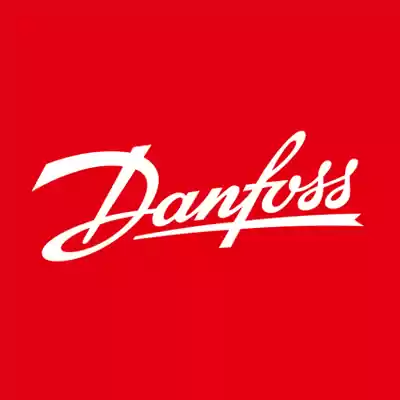 Danfoss
Headquartered in Nordborg Denmark, Danfoss is a global leader in the development and production of energy efficient solutions, with over 23,000 employees and 61 factories. Its customers, who range from individual home and industrial plant owners to property developers and industrial partners, are spread across over 100 countries. Danfoss' main warehouse in Roedekro handles 1.5 million order lines and 80.000 deliveries per year. Each day, around 100 truckloads of inventory arrive and depart, which are used to fulfil over 350 daily customer order shipments, bound for distribution partners in a wide range of locations.
Objective:
---
Improve loading accuracy
Eradicate shipping errors
Cut customer shipment turnaround times
Reduce logistics costs
Solution:
---
Zetes Medea Loading Verification
ImageID - Machine Vision technology
Real-time ImageBank audit trail
Result:
---
Full ROI achieved in 12 months
Visual proof of loading and condition
No shipment errors means greater customer satisfaction
The cost of inefficient loading verification
Danfoss adheres to rigorous compliance procedures, particularly when processing shipments destined for outside of the European Union. The vehicle loading verification process was time consuming and involved pallets being placed into an outbound area and paperwork manually checked off before goods could be loaded for onwards transport.
Significant operational disruption arose if a pallet bound for a European country was placed in the wrong place in the loading area. Due to tight turnaround time constraints, Danfoss had a very short time window in which to verify that its European bound shipments were being loaded onto the correct vehicle. Consequently, human errors occurred frequently and in some cases, were not identified until Danfoss was notified by its third party forwarding agents, that the wrong goods had arrived for onwards shipment.
"In one instance we shipped a pallet to Iceland that was destined for Italy simply because we didn't have a robust verification process to check that the pallet was in the right place to be loaded onto the correct truck," says Henrik Rosendahl Laursen, Warehouse and Distribution Consultant, at Danfoss. Errors like this would cause a high degree of disruption and inconvenience because the goods needed to be returned to the warehouse at a cost to Danfoss and correct items dispatched, sometimes resulting in a delivery delay for the customer.
"It's difficult to quantify how often vehicle loading errors occurred but it would be fair to estimate approximately 600 pallets/cartons a year," says Henrik Rosendahl Laursen. "In the worst cases we would have to air freight the right goods to make up the time lost and although cost management is important, it was more critical to ensure customer satisfaction."
Extra manpower or automation?
These issues were the trigger for Danfoss to resolve vehicle loading accuracy in order to eliminate shipping errors and at the same time, improve productivity. The company evaluated whether it should recruit additional warehouse staff to physically check all shipments, or adopt a technology solution to address the loading verification problem. "The biggest concern, if we were to use additional manpower to improve the process, was that the loading process would be reliable enough given the high costs of employment," says Henrik Rosendahl Laursen. In addition, Danfoss understood that if they implemented a technology solution, they could benefit from a reliable, consistent process and output each time, which could also be highly valuable to benchmark future accuracy and productivity rates.
Based on their conclusion to opt for an automated solution to improve loading verification and shipping accuracy, Danfoss reviewed numerous vendors plus sought recommendations from similar transportation providers in Denmark. Their findings highlighted that the majority of companies had taken a custom built approach. However, Danfoss sought a proven, standardized and commercially viable solution with which they could also benefit from future upgrades and product enhancements.
Loading verification using machine vision technology
They concluded that the ZetesMedea loading verification solution powered by its ImageID machine vision technology was the most viable and practical for the application. The automated solution uses machine vision based data capture to rapidly analyse and detect pallet labels automatically in mere seconds. Integrated with a WMS or ERP system and using a 5 megapixel camera installed at each dock door, it instantly detects and reads the barcoded pallet label, validating against shipping information for discrepancies and giving a go/no go signal to the operator. It also captures images of every pallet, roll carrier or crate and records them in a dedicated ImageBank to provide irrefutable proof that an order was correctly loaded and shipped.
Implementation began in 2015 with an initial pilot on one dock door and once process adjustments were refined, this was expanded to all 14 loading bay areas.
The project took 6 months to conclude and these timescales were dictated by the need for Danfoss to define its precise solution requirements, re-align existing dispatching processes, produce new labels, have access to specific documentation at the dock door and be in a position to approve any changes with certainty.
Key benefits
Pictures as proof
"It quickly became clear that the ZetesMedea loading verification solution was the ideal approach because it would automatically check goods as they moved through the loading bay gate and provided a visual record to verify exactly what was dispatched. In the event of a customer complaint, we can use the photo evidence and we are building a very convenient audit trail with our growing library of shipment data," says Henrik Rosendahl Laursen.
Visibility on operations
The system is integrated with Danfoss' WMS solution, so that management have visibility of loading bay operations at all times and mistakes are identified and corrected very quickly.
Zero errors
The system can scan pallets up to 2m in height. In the 10 months since we started using it, there have been no loading errors whatsoever, because the system alerts us when a driver is trying to load the wrong pallets onto their truck. Overall, there has been a dramatic year on year quality improvement."
ROI in 12 months
When Danfoss originally scoped the project, the company expected to see a full return on investment (ROI) in 2 years, but based on the dramatic initial results has now revised this forecast to 12 months. "We are catching more mistakes and loading errors than initially estimated because we've identified other stages in the process outside of the loading bay area where errors were being introduced and now working to remove these too," says Henrik Rosendahl Laursen. "For example, system errors whereby an incorrect destination is specified were resulting in a carton being incorrectly placed on a pallet."
Improved scheduling accuracy
Scheduling accuracy has also improved and Danfoss can now manage shipping schedules more precisely to suit the exact requirements of customers. In the past, if a customer ordered goods for delivery on a particular day, there was no visibility of special order requests or a mechanism for controlling whether the goods were being shipped too early. Orders would be sent to the loading bay with no information and operatives would ship as quickly as possible provided items were available in stock, regardless of timings requested. "Now if a pallet is loaded for dispatch too early, an error message is triggered and the process is halted. This way we can ensure that goods are shipped to suit the customer's precise needs, which has made a big difference to customer satisfaction."
Loading trucks simultaneously
Along with the elimination of errors, efficiency has also improved because although loading times are the same as they were previously, operators are now able to work on more trucks concurrently without making mistakes. This has an additional benefit because it enables Danfoss to utilise warehouse staff more flexibly and re-deploy them according to daily priorities. As well as smoothing warehouse throughput levels, it means employees have the benefit of more working variety and can develop a greater understanding of warehouse operations.
"Every time we catch an error it means the customer is going to get the right goods at the right time, which is improving customer satisfaction. In the past we would be notified of mistakes when our forwarding agents sent a deviation report but now we catch them ourselves during the loading verification process. We get great feedback from the forwarding agents because the image captured of each shipment makes it easier for them to find goods on each shipment," says Henrik Rosendahl Laursen.
Since implementing the Zetes Medea loading verification solution, Danfoss has demonstrated its automated approach to other companies and received very positive feedback. "Our industry peers are very impressed with our capabilities and the speed with which we can now process orders for dispatch with 100% accuracy, because any errors are removed at the point of loading," says Henrik Rosendahl Laursen. "I think a lot of companies could benefit from the solution and we are also considering how to extend its use to our other warehouses and to further improve the process by making our paperwork simpler and easier to handle."
Since we started using it, there have been no loading errors whatsoever, because the system alerts us when a driver is trying to load the wrong pallets onto their truck.
Henrik Rosendahl Laursen, Warehouse and Distribution Consultant, Danfoss