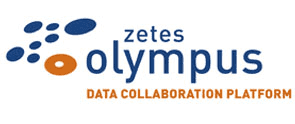 Visibility and traceability along your supply chain
In today's demand driven supply chain, real-time insight of critical events and movement of goods is critical if you wish to secure the smooth functioning of your supply chain and maintain a positive brand reputation. To guarantee timely fulfilment, minimise production loss, ensure regulatory compliance or fight grey markets and counterfeiting, you need to be able to know what is (not) happening and act rapidly to counteract disruption and risk. Zetes' end-to-end supply chain solutions give you the end-to-end visibility and traceability you need to maximise the performance of your connected supply chain, protect your brand and maximise your bottom line.
Supply chain visibility for on time fulfilment and production uptime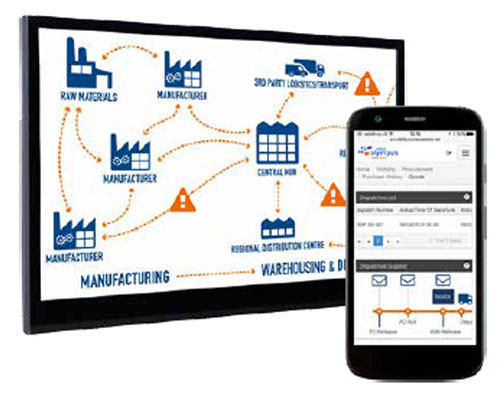 Zetes' supply chain visibility software enables collaboration between all your stakeholders with a harmonised, real-time 'single view of truth'. It gives you the real-time, end-to-end control you need to ensure maximum production uptime and perfect order fulfilment, providing real-time alerts in case of a fulfillment disruption.
Supply chain traceability for regulatory compliance, consumer safety and brand protection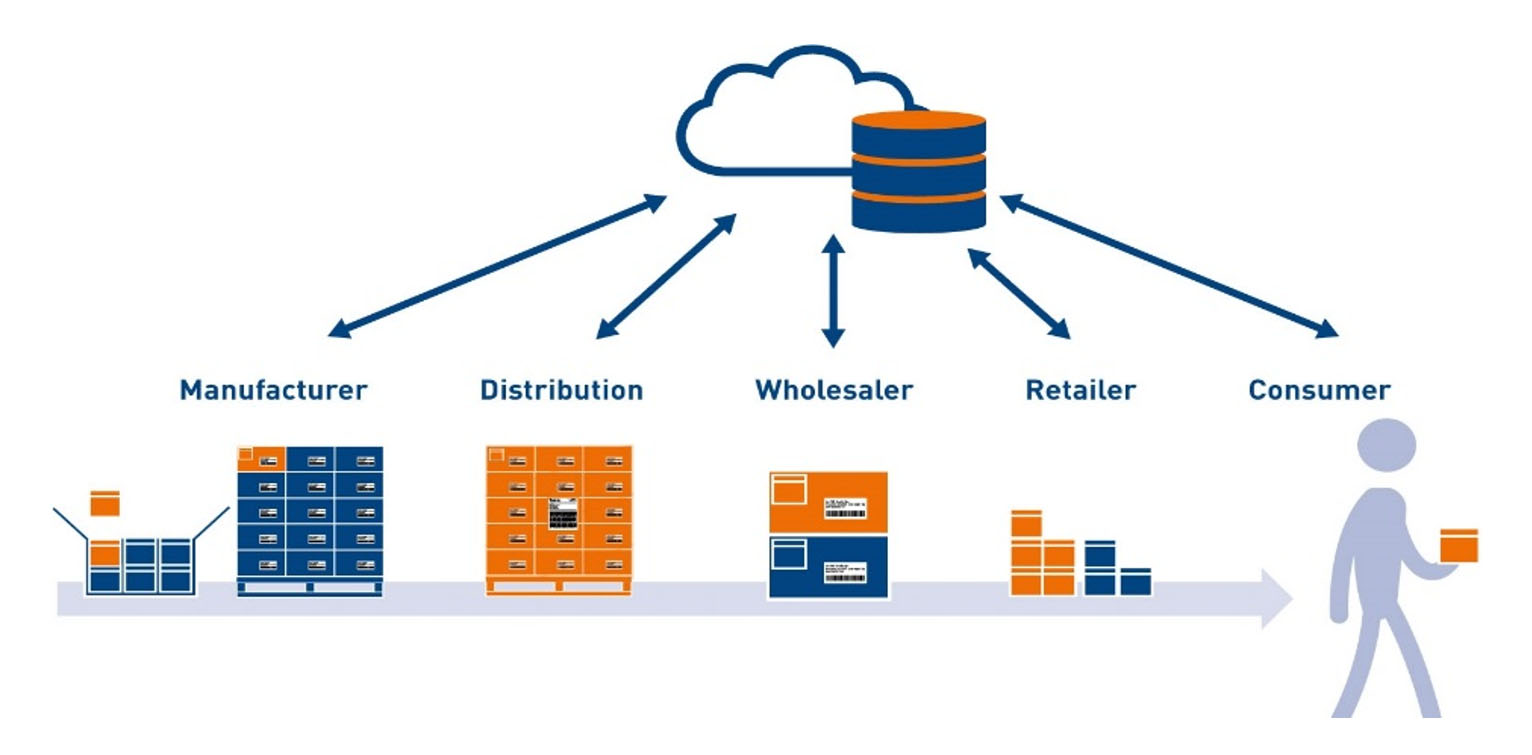 Our cloud-based supply chain traceability software is designed for enabling real-time product and asset traceability across your entire supply chain network. With ZetesOlympus you can access and filter critical data from your own internal disconnected systems as well as from your supply chain partners systems.
Why work with us?
Trusted adviser
Zetes is a specialist supply chain execution provider with 30+ years of experience. From our network across Europe we ensure direct presence and fast service response.
Proven solutions
Our traceability and visibility solutions are running at leading manufacturers and retailers.
End-to-end approach
Our solutions optimise process execution and provide visibility and traceability from production over warehousing through to the store:
Visibility & traceability platform (ZetesOlympus)
Packaging/product identification (ZetesAtlas)
Warehouse execution (ZetesMedea)
Logistics/delivery execution (ZetesChronos)
Retail (dealer) supply chain execution (ZetesMedea/ZetesAthena)
We are a single source provider with full project lifecycle capabilities, including:
Business process consulting
Design & realisation (in-house R&D, development and configuration)
Technology and systems integration
Supply and support
Deployment/installation
Programme/project management, help desk & support services
How do we manage a supply chain visibility project with you?
Our approach to helping our clients is tailored to your specific requirements but will typically include:
Requirements gathering and design workshops to map critical stakeholder requirements
Review of end-to-end supply chain visibility processes and gap analysis of supply chain stakeholder processes and data integrity
Selection of appropriate data capture technologies (barcode, RFID, machine vision, IoT sensors)
Supplier on-boarding programmes
Full implementation, testing and support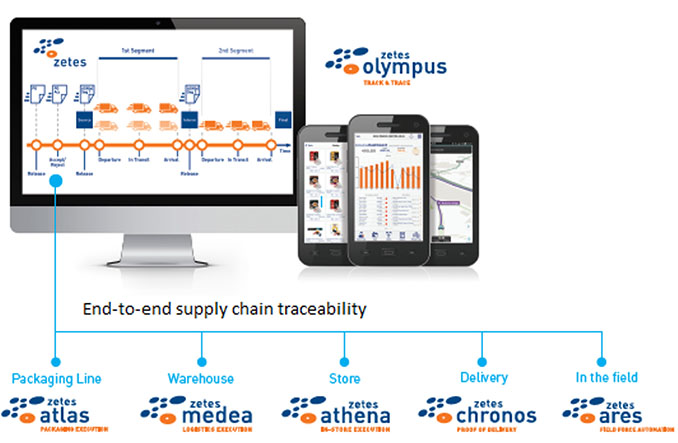 Learn more about our end-to-end visibility and traceability solution ZetesOlympus.
Download the brochure
.