High Speed, High Precision Pallet Inventory Counting
Inventory accuracy challenge
Warehousing operations potentially lock up huge volumes and values of inventory. The capability to accurately and efficiently locate, identify, count and where necessary, protect valuable inventory has never been more important. Today, this needs to be performed quickly, accurately and regularly.
Gain control, efficiency and accuracy
The innovative ZetesMedea full pallet inventory solution is specially designed for busy, fast moving warehouse operations to enable faster, higher frequency and auditable cycle counting. It delivers a fast ROI with high accuracy rates and real-time access to data & inventory intelligence.
Warehouse operational benefits
Faster, higher frequency and auditable cycle counting
Real-time inventory data and high accuracy rates > 99.8%.
Minimised inventory shrinkage, stockouts, aisle closures & prolonged shutdowns.
Improved on-time fulfilment KPI/SLA metrics
Enhanced revenues due to fewer stockouts and lower inventory write-offs.
Improved warehouse worker availability
Reduced health & safety burden during audit process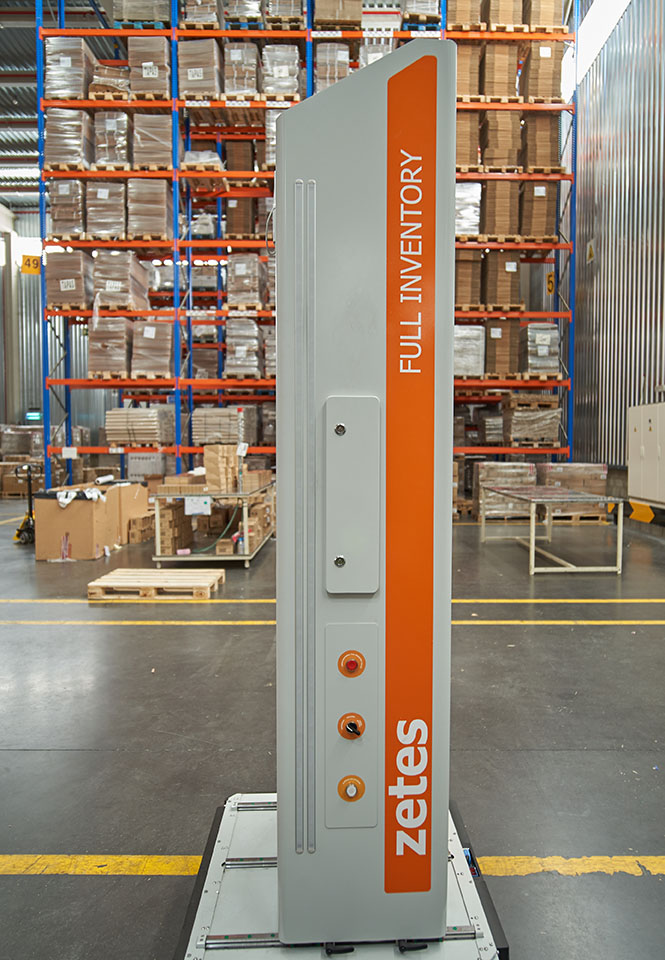 Pallet inventory comparison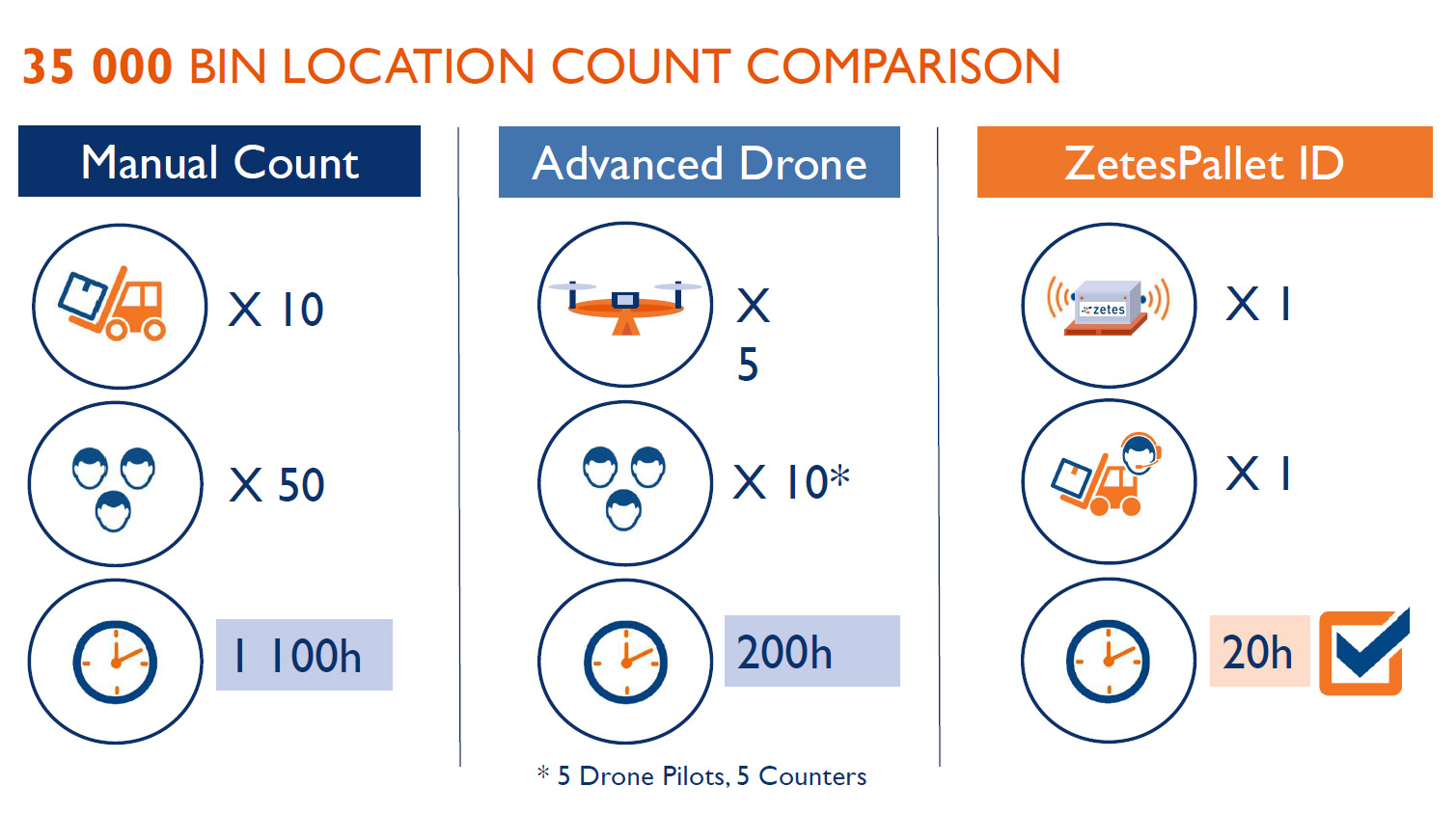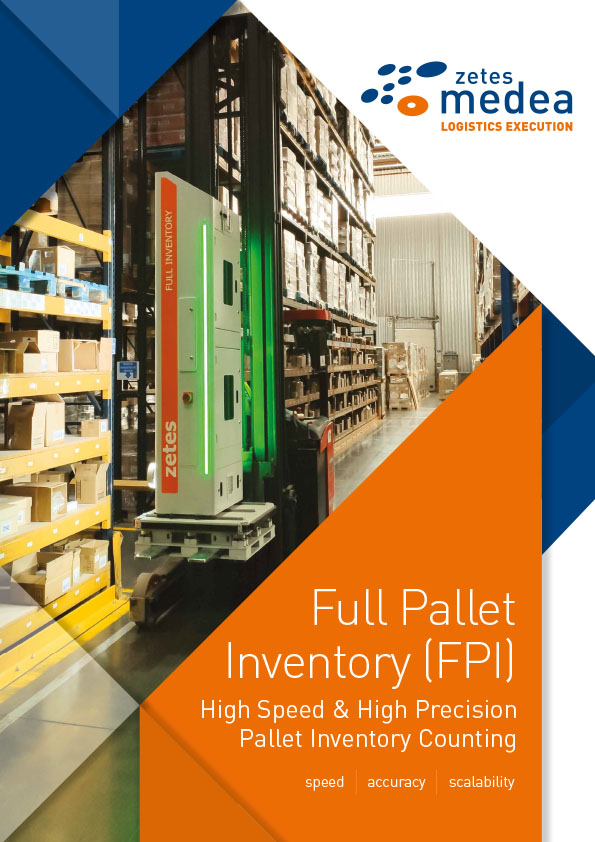 Learn more about how you can streamline inventory counting in your warehouse