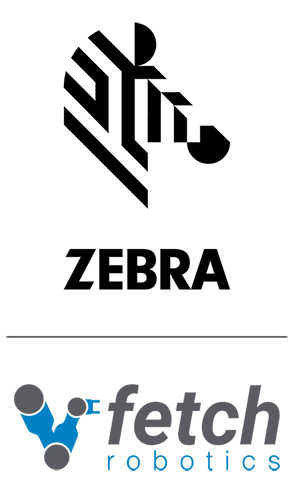 The Fetch Cloud Robotics Platform, part of the ZetesMedea warehouse execution portfolio, is the only Autonomous Mobile Robot (AMR) solution that enables rapid deployment and addresses multiple applications with a common, unified, cloud-based platform.
Highly flexible and scalable, the platform offers a turnkey approach to safely finding, tracking and moving material from parts to pallets in warehouses, factories, and distribution centres.
Deploy in hours
The ZetesMedea warehouse execution platform simplifies deployment, operation, and optimization of our entire portfolio of Autonomous Mobile Robots (AMRs) for material handling and data collection.
AMR's designed to turbo-charge your material handling and transportation.
Process orders faster, increase efficiency, and reduce material handling costs across your organisation.
VirtualConveyor AMRs deploy and redeploy in hours and move anything from parts to pallets in warehouses, factories, and distribution centres — all while working safely alongside your people, forklifts, and other material handling systems.
Autonomous Mobile Robots for warehouse optimisation
Want to know more about it?
HMIShelf Robots
HMIShelf robots set the standard for commercial-ready Autonomous Mobile Robots (AMRs) transporting material in virtually any busy facility from manufacturing to  warehouse environments to safely operate alongside people, forklifts, and other material handling equipment. Deployed in just hours, their fully configurable and customisable shelving mean they can carry a wide range of bins, totes and packages.
HMIShelf robots an easy and flexible way to support important logistical processes such as order picking, put-away and replenishment with point-to-point material movement.
They feature simple-to-use touch-screens that require minimal training so that productivity gains can be realise fast.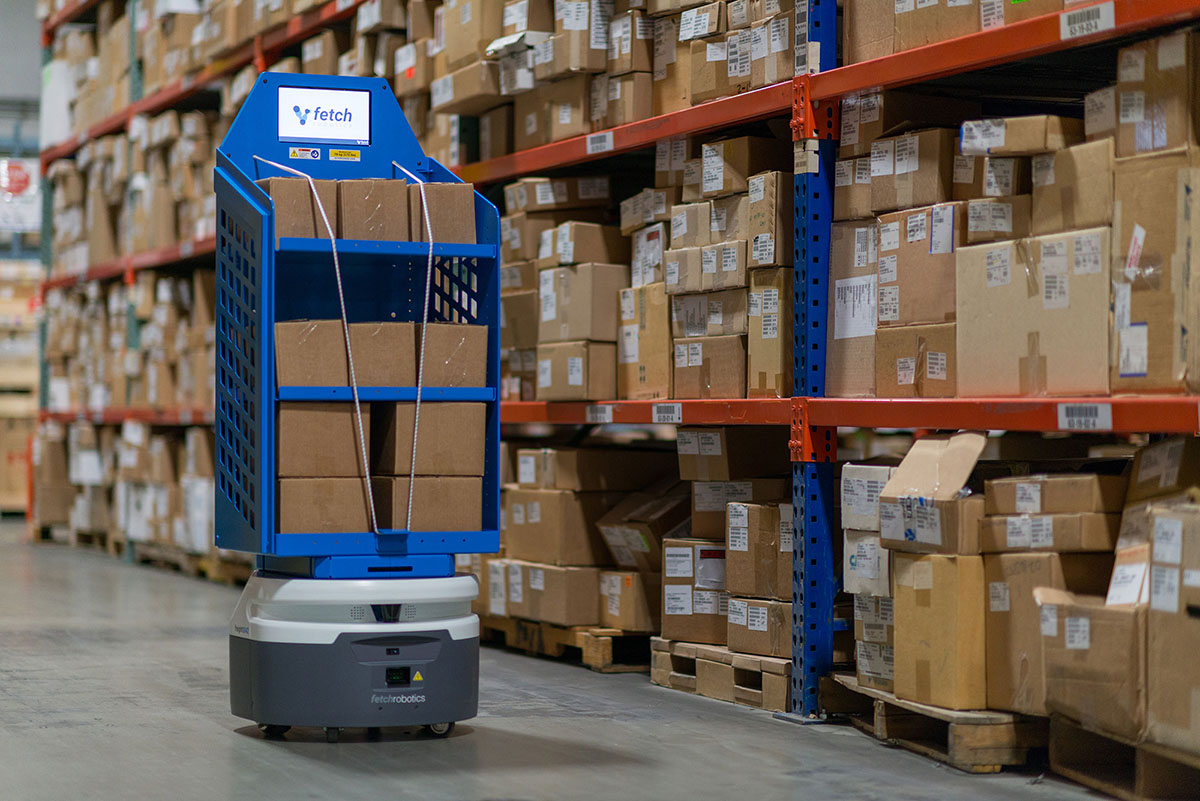 RollerTop
RollerTop AMR's brings adaptability and increased levels of automation to warehouse conveyor environments. They autonomously pilot their way to conveyor ends and/or ASRS ends to load and unload totes and bins. Fast to deploy, they deliver autonomous conveyor-to-conveyor robotic material transport.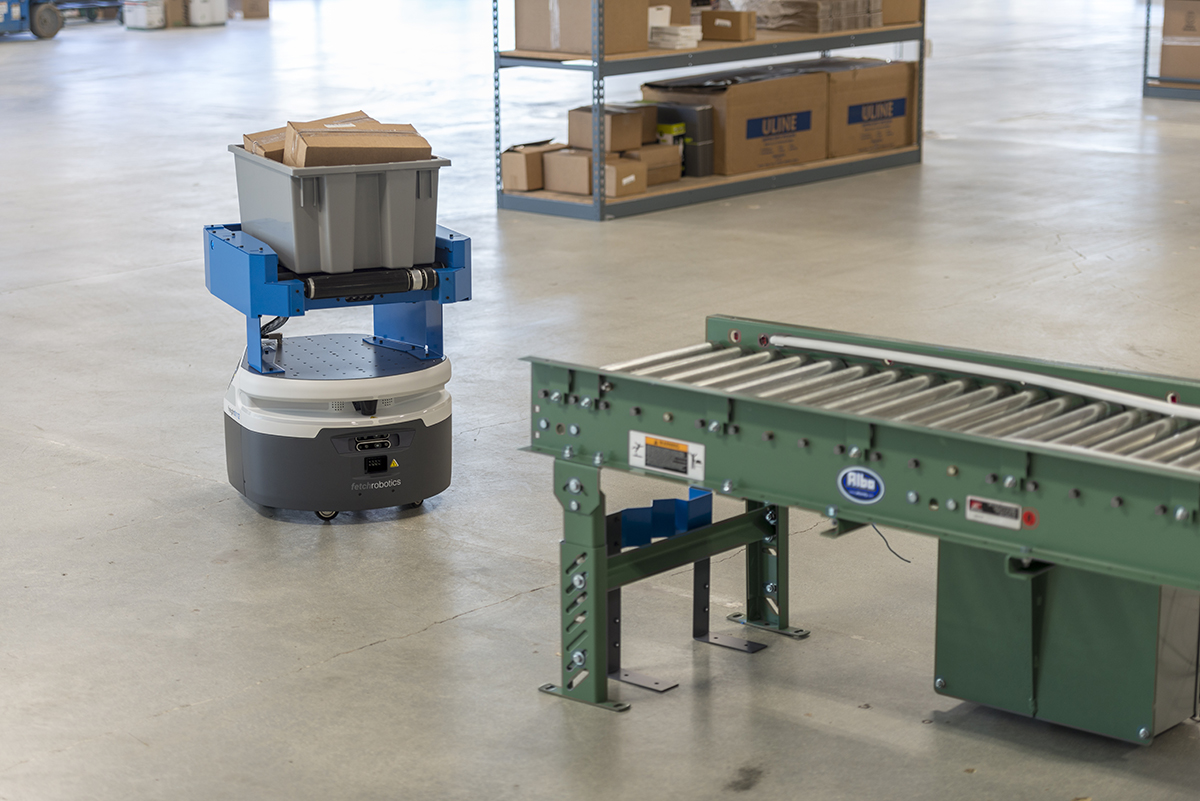 CartConnect
Warehouse carts are a key tool for a wide variety of material handling and transportation tasks worldwide. CartConnect robots and FetchCarts are safe, agile, and easily adaptable. They seamlessly automate cart workflows that operate daily within warehouses and manufacturing environments.
FetchCarts are autonomously transported by CartConnect AMRs or used as ordinary carts, maximizing efficiency and demonstrating flexibility within warehouse and manufacturing environments. They feature an adjustable middle shelf and can support payloads of up to 70kg.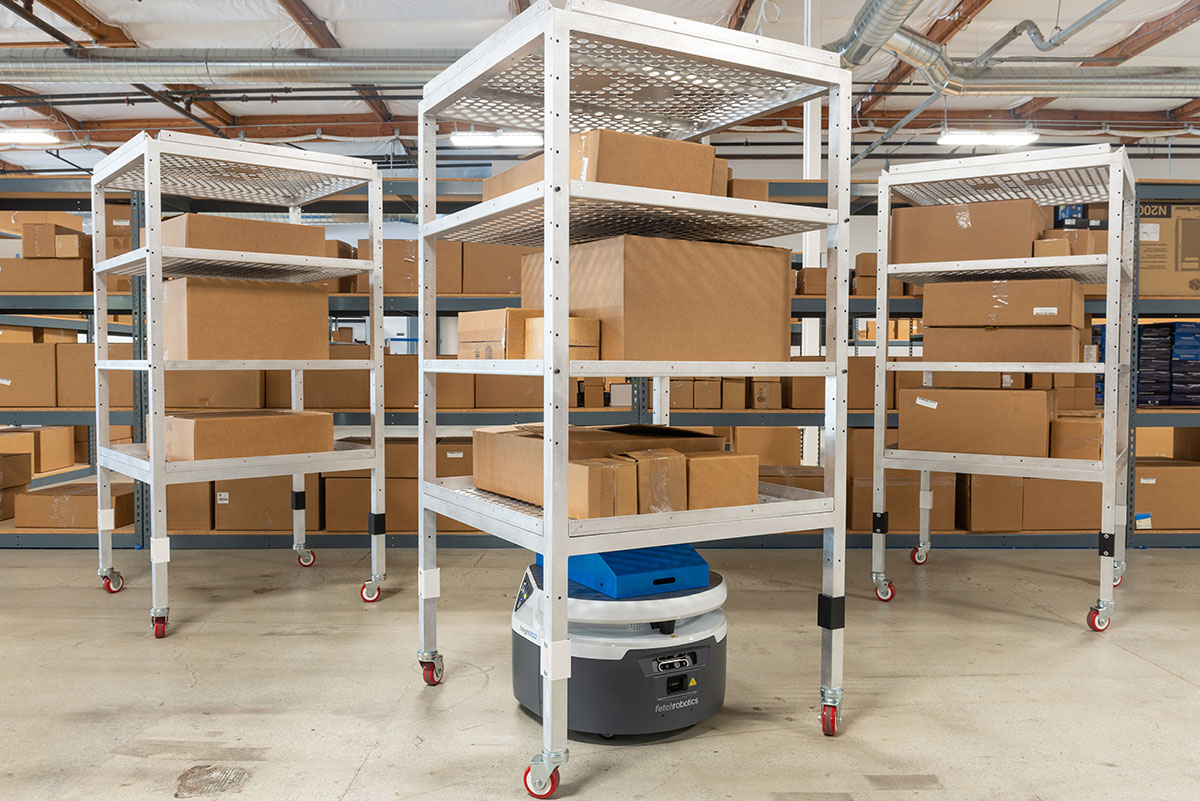 Freight500 & Freight1500
Pallet transport is fully automated with the Freight500 and Freight1500 from Fetch Robotics. These large autonomous mobile robots handle heavy-palletized workflows with industry-leading payload capacity.
Their ultra low-profile allows for easy loading and modular integration while a 360-degree LED strip provides high visibility indicator lighting for increased safety.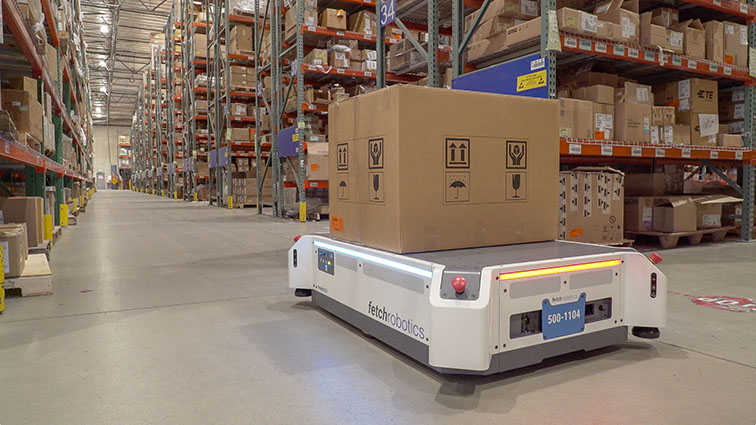 TagSurveyor
TagSurveyor automates inventory cycle counting and reduces inventory loss by collecting, locating, and tracking RFID tags on products and bins within warehouses and factories. You can increase inventory counts and checks from once-a-month to multiple times per day, even in the largest warehouses.
TagSurveyor can serve as a dedicated automated data collection solution and can also complement existing RFID tracking strategies.
See also Full pallet inventory counting.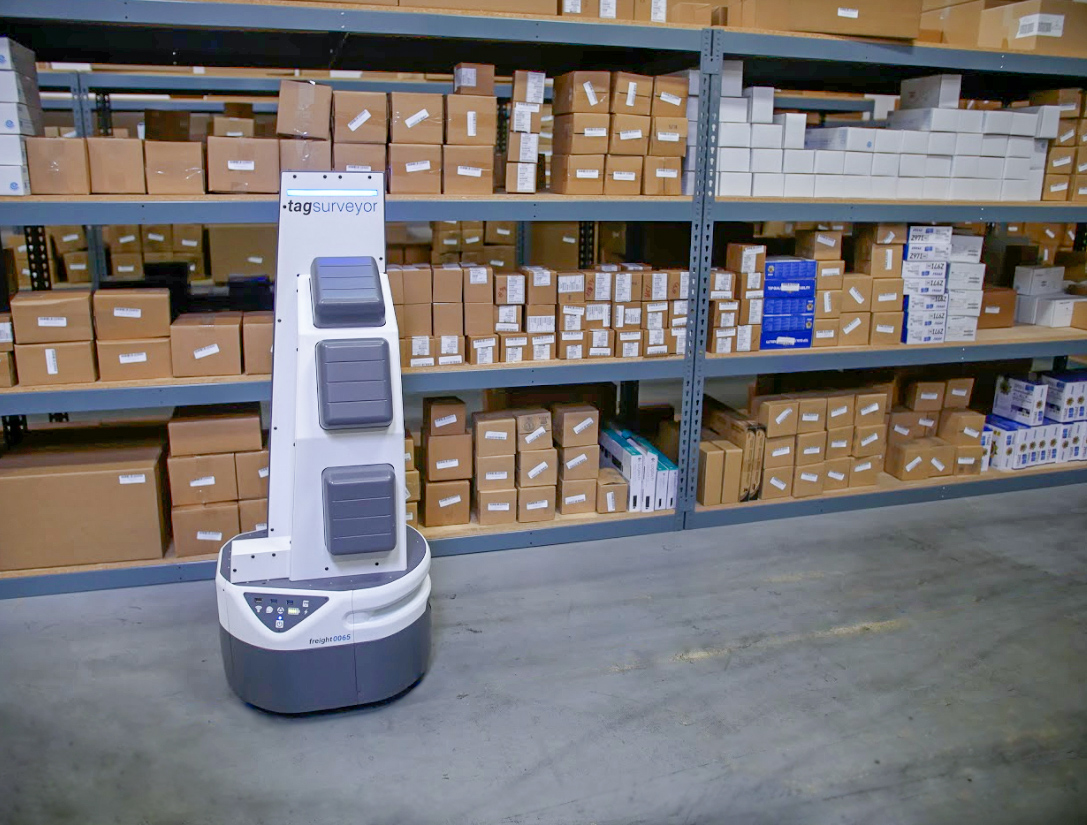 Want to learn how autonomous mobile robots can enable busy warehouse operations to process more orders, increase quality and maintain customer satisfaction?