What you should know about system integration
We understand that your success is dependent on clear business understanding and a best-fit approach to harnessing technology. Have a look at the questions and answers below and get a better understanding of how we can help you maximise your technology investments.
I need more efficiency now. Will my legacy systems be a 'road block' to implementing new mobile applications?
No. You don't have to upgrade or install a new ERP or WMS package to achieve the benefits of a Zetes mobile application. Zetes has designed its solutions so that you can enjoy all the benefits of a best of breed portfolio of stand-alone or inter-linked collaborative supply chain solutions. They very effectively fill gaps in existing legacy systems, enabling managers to achieve better control, efficiency and visibility of operations whether in the factory, warehouse store or in the field.
What are the benefits of extending the functionality of my legacy systems?
It can prolong the life and value of your existing host or legacy systems.
The ongoing benefits and cost savings achieved through increased efficiency and accuracy delivered by the new applications can contribute significantly towards paying for other investments in the business.
Adding mobile applications to a legacy system also makes it possible to ease the transition to a new system in the future. It minimises training and provides a seamless transition for the mobile workers.
Compared to the time and cost often involved to replace or upgrade a modern ERP or WMS, the short time it takes to implement a new Zetes application (often less than 6 months) and the immediate benefits and fast return on investment realisation (often less than one year), it makes business sense to reap the benefits of latest generation mobile execution solutions.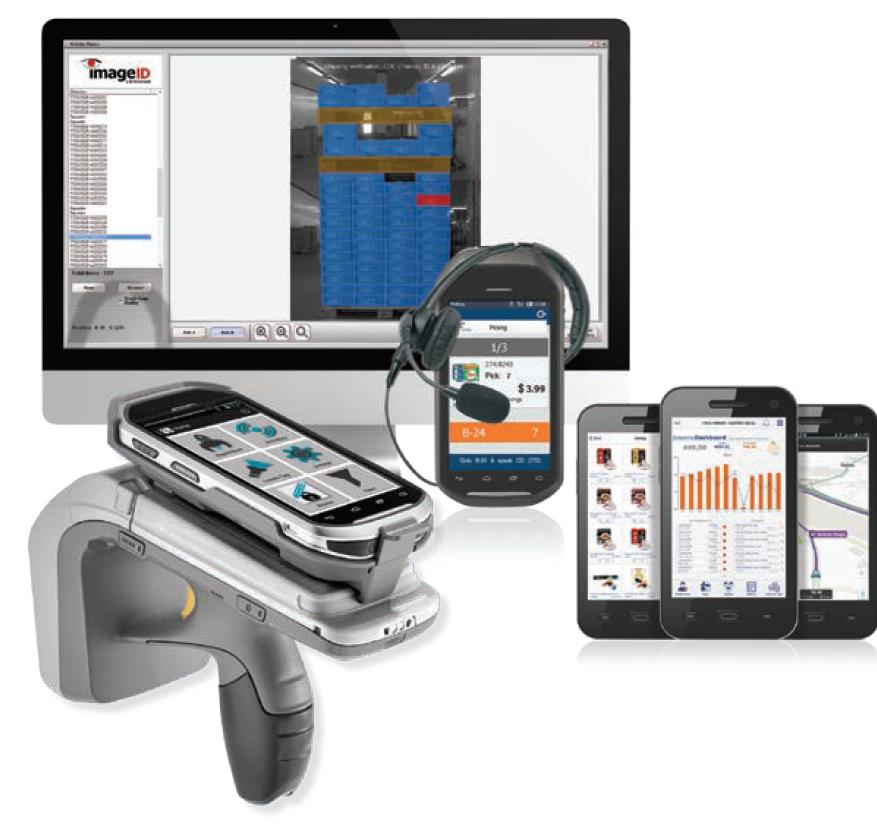 Take the warehouse as an example:  if your current system meets your inventory management needs, a warehouse execution solution could immediately mobilise your warehouse staff, optimising key processes such as goods receiving, put-away, replenishment and picking and therefore bridging management and visibility gaps in your existing systems.
How do I know that a Zetes solution will work with my existing systems?
The software industry has moved considerably since the days when integration meant extensive, complex and costly custom programming. Today, standards-based integration technologies have greatly minimised the complexities and risks associated with integrating mobile applications and technologies to an existing ERP/WMS or host system. Zetes has constantly remained at the forefront of such advances enabling its customers to profit from the latest advances in mobile technology applications, with the assurance of our industry leading integration experience accumulated through thousands of successful projects across EMEA.  Similarly, Zetes has developed pre-defined 'connectors' and data mapping tools that simplify integration.
My existing ERP/WMS vendor can provide add-on modules. Why go to the trouble of integrating?
Add-on modules from the large ERP and WMS providers are standard modules that do not always deliver the specific capabilities that you might be looking for. The key is to start with your processes and workflow and then ensure that the functionality you require can be met without costly and time consuming customisation.
With which ERP/WMS/TMS does Zetes integrate?
Typical and mainstream EWRPs/WMS/TMS's Zetes integrates with (partial list):
SAP
Manhattan Associates
Infor
JDA / Red Prairie
Oracle / JD Edwards
Microsoft Dynamics
Kerridge
Generix
Dynaman
Reflex
Lisa
And many more.
Fit for the future?
As well as serving your current needs, another important consideration is to evaluate how easily you will be able to change workflows and processes in the future so that you have the agility to adapt to evolving business requirements. A best of breed solution, whether in the store or warehouse, as offered by Zetes, enables 100% scalability and flexibility to easily keep pace with your business.
What should I take into account when evaluating WMS/ERP vs. mobile applications?
Evaluate the processes and functionality supported by the ERP/WMS provider to ensure that it fits your current requirements and meets the efficiency and process visibility required.
If there is customization required, seek a detailed cost and time breakdown.
If your ERP/WMS add-on can support your current process you should also consider your mobile hardware alternatives. For flexibility, you might be want to take advantage of a multi-modal solution that enables voice, scanning and screen displays. You might want to consider combining technologies such as Vision and Put to light (PTL) for accurate, high intensity warehouse picking as demanded by e-commerce fulfilment. Similarly, with many applications now capable of being run rugged smartphones and tablets you might want to factor in their relative lower cost to say proprietary voice hardware.
Adaptability to your business – today and tomorrow is essential!
In summary, do your homework! Don't settle for just one alternative. Evaluate not only based on today's needs but also try and consider tomorrow's. If you're thinking of taking an add-on from your existing ERP/WMS provider then compare the functionality, time and costs to implement, versus the using a specialist best of breed provider like Zetes.

And remember, process should always become before technology!

Download the Supply Chain Integration brochure.