The potential of the middle mile – the interim step in the process of moving goods from beginning to the end in the supply chain journey – has often been overlooked. However, leaders in logistics, transport and retail recognise that an efficient middle mile plays a critical role in overall fulfilment, process optimisation and delivery performance. A first-class customer experience requires flawless process execution from first to last mile: this is especially important when consumers have less disposable income yet retain high expectations for stock availability and convenient delivery and returns.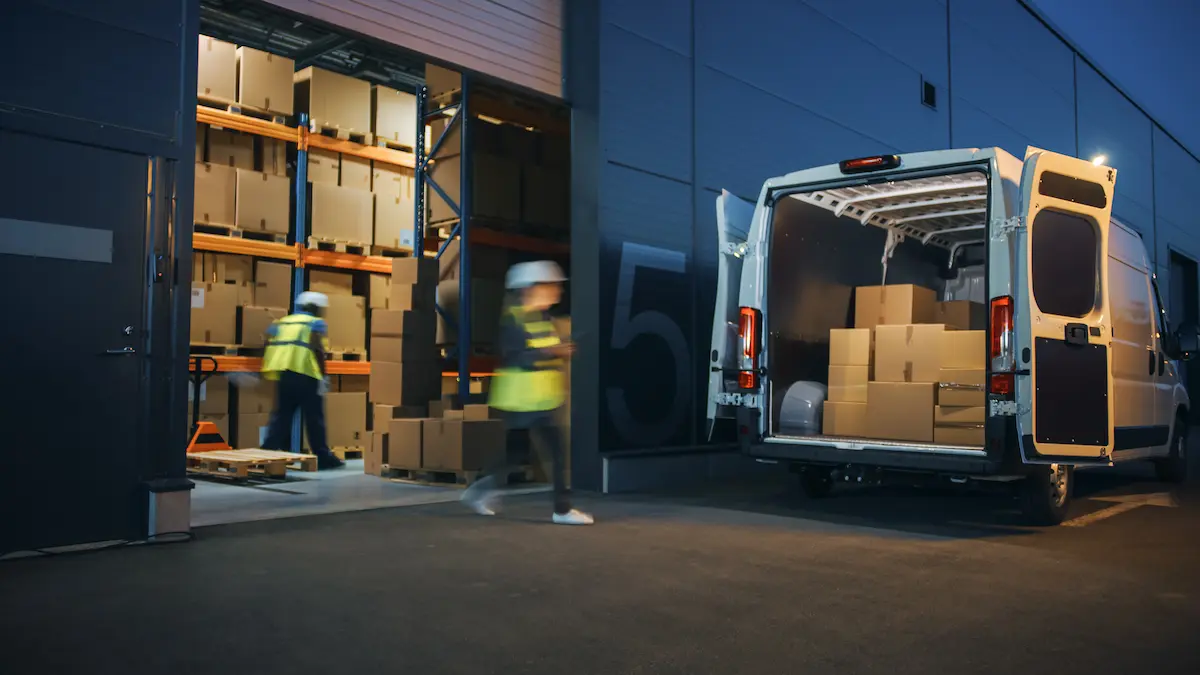 In this article, we explore the logistics landscape and the trends and challenges impacting middle mile success.
Middle mile trends
Trends impacting and influencing the middle mile include growth of 3PL (third party logistics) and omnichannel logistics, relentless customer demands and emerging tech-based solutions for the augmented workforce.
Fast expansion of the 3PL industry to execute some of the middle mile activities is making the supply chain even more complex, with more stakeholders to manage and increasingly stringent SLAs to uphold. In less than a decade, the 3PL market has expanded by roughly 29% and is expected to follow an annual growth rate of 7% per year to 2027. This is partly driven by the rise in globalisation, ecommerce (including omnichannel and reverse logistics) and manufacturers and retailers choosing to focus on their core competencies, outsourcing logistics and distribution activities 1 . European ecommerce revenue is expected to have doubled by 2025, from total revenues of 492 billion euros in 2020 to 1.020 billion euros in 20252. B2B ecommerce is also predicted to grow, with 80% of all B2B sales interactions between suppliers and buyers taking place in digital channels by 2025 3.
Businesses are shipping smaller quantities of freight more frequently, creating more fragmented networks and driving an increasing number of local agile hubs supporting the positioning of inventory near the final mile. According to Shopify eCommerce Market Credibility Study (2021) the percentage of brands that have created more ways to interact with customers (such as community hubs and delivery receiving sites) in 2022 is 42% in Europe and 41% in North America.
Tech-based solutions are increasingly being deployed in retail and 3PL industries to enhance the customer experience, optimise transport operations and drive innovation. The software solutions for 3PL are expected to increase by an annual rate of 6% between 2022-2032. Similarly, leading retailers are investing in digitisation to create a seamless omnichannel customer experience and to maximise sales opportunities.
Challenges encountered in the middle mile
Considering these trends and forecasts, the middle mile faces multiple challenges. Firstly, there is ever-increasing need for fulfilment speed, accuracy, efficiency and visibility at a time when costs are rising (fuel, materials, wages etc.). Customer expectations include real-time communications, omnichannel excellence and often free, fast delivery and returns. Multiple shippers, carriers and systems (including 3PL) dilute transport visibility and control, so joining up systems for a shared 'single source of truth' is a major pain point. Stakeholders and partners working in silos without real-time supply chain intelligence results in guesswork or reactive decision-making. Delayed, missing or inaccurate data occurring in the first mile prevents optimisation further down the chain.
The on-going labour shortage, coupled with increased warehouse space and cost of fuel, impacts the middle mile too. There will be 95 million fewer working-age people in 2050 than in 2015 in Europe , yet 44.6 million warehouse workers will be required by 2023. The global road freight market is at crisis point too; Europe4 has an estimated 400,000 shortage of lorry drivers 5 , with around 20% of lorry units standing empty6 . Digital natives entering the labour market do not find physical, repetitive work appealing, whilst transient staff require training and may face language barriers. However, it is critical that key events such as order fulfilment and shipping are accurate and efficient so the right goods in the right condition continue their journey beyond the middle mile.
A final point relates to sustainability / ESG targets. Without effective process optimisation, the middle mile contributes to emissions and waste through empty miles, unnecessary mileage and contaminated or perished goods that end up in landfill. As consumers demand more sustainable fulfilment options and transparency, middle mile efficiency becomes ever important.
Middle mile opportunities
Leading organisations recognise that an efficient and agile middle mile is at the heart of multichannel success and shouldn't be neglected. The right technological investment can cut costs whilst improving performance, enabling:
End-to-end order fulfilment visibility, opening up widespread insight, stakeholder collaboration and agility
Optimum labour and asset utilisation
Real-time communication and order status updates for both B2B and B2C customers
Inventory intelligence to minimise out of stocks, empty shelves and lost sales – particularly important during peak periods
Tracking of returnable assets to avoid loss and unnecessary replacement costs
Accurate service level performance reporting for continuous innovation
Supply chain resilience, fulfilment excellence and reputation enhancements.
Leading organisations recognise that an efficient and agile middle mile is at the heart of multichannel success and shouldn't be neglected.
Technology and real-time data are key to overcoming the pertinent middle mile challenges and unlock efficiency. As distribution networks are becoming more complex and multi-layered, it is critical for all parties (including 3PL) to capture, unify and share data throughout the supply chain for control and agility. By synchronising physical and digital workflows, stakeholders overcome legacy constraints, regardless of different systems manufacturers, retailers and 3PL are using. IoT, sensors, real-time data and AI 'connect the dots' (people, processes, data and goods), enhanced by machine learning for continual optimisation.
Summary
As the supply chain evolves to satisfy customer demands, global trends and deliver within fragmented networks, multiple players are involved in the first, middle and last mile. While attention is often focused on the last mile in the drive for faster, smarter and more efficient fulfilment operations, the middle mile is intrinsic to supply chain resilience and flexibility. Technology and real-time data are crucial to optimise workflows and maximise warehouse, workforce and transport capacity. All stakeholders (including third parties) must share critical event data for a single source of truth that enables end-to-end visibility and gets the right product in the right place at the right time. Latest generation agile, flexible and scalable collaborative technologies are essential for a connected, collaborative supply chain and to unlock middle mile efficiency.