From the first to last mile, your supply chain needs to be connected, visible and agile. Like elastic, it should expand and retract to cope with demand cost-effectively.
Almost half of retail decision makers expect the supply chain to become even more complex over the next two years, so elasticity has never been so critical. Companies operating on narrow margins can't afford to ramp up productivity by increasing overheads, nor maintain an off-peak baseline. They also can't afford to lose customers through poor service or lack of communication. Proactive enterprises are using intelligence to predict peaks and troughs and implement technology that's easily scalable, including the internet of things (IoT), big data and artificial intelligence (AI).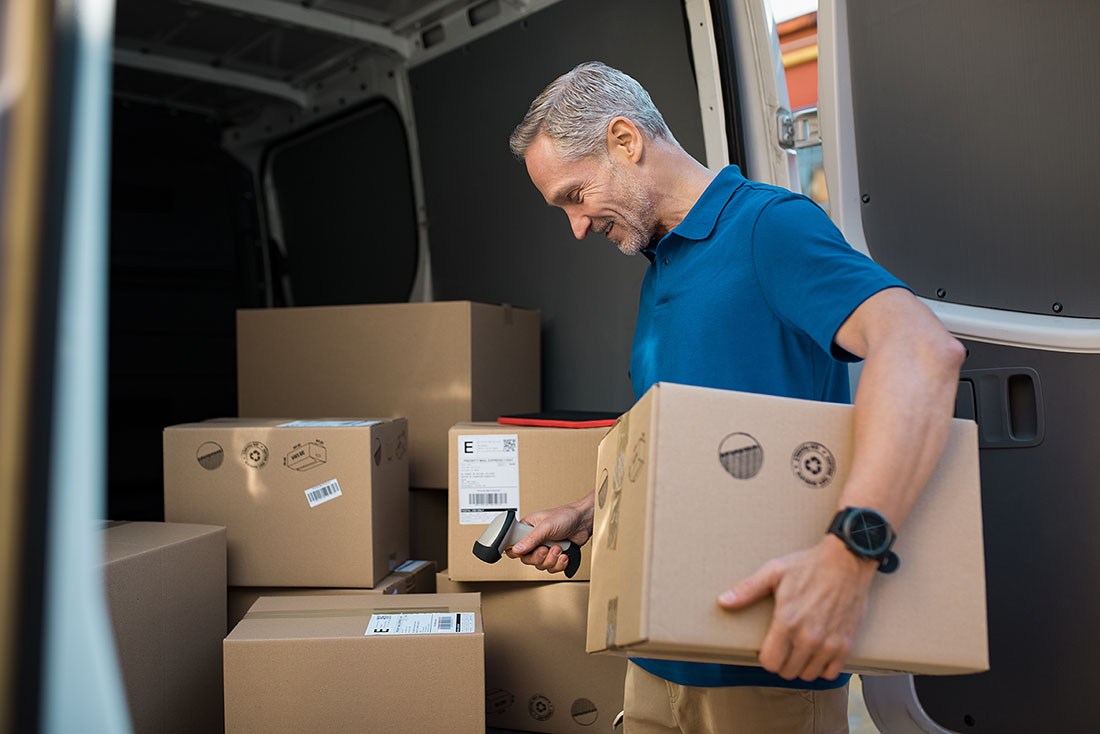 Major supply chain challenges driving the need for elasticity include peak period profitability, labour shortfalls and customer demand for service and delivery excellence.
Peak period performance is critical
As many retailers and ecommerce enterprises know, peak periods have a huge impact on annual profitability. Failures within the supply chain are amplified at busy times such as Christmas, so every stage needs to be optimised. Obviously, this is a huge challenge when resources are already stretched and there are tens of thousands of seasonal workers to onboard quickly. When parcel volumes double, processes should automatically scale, yet more than one third of orders are late or incomplete in peak season.
On-demand labour shortages
Peak period challenges are exacerbated by a global shortage of temporary workers and barriers such as language and skills. Hiring and training temporary workers is not a cost-effective or sustainable solution but implementing appropriate technology alongside human resources can dramatically reduce this problem.
No compromise on service
The unrelenting demand for convenience, perfect picking and flawless delivery is a growing challenge. High performing retailers and logistics firms are setting a high benchmark including regular, real-time order status updates. It is estimated that a customer will tolerate three mistakes (incomplete or late delivery) before they take their business elsewhere. There's no room for error, delays or gaps in your supply chain and it's never going to be an option to save money by reducing customer service levels.
So, how does a supply chain become more elastic to alleviate these challenges and turn them into opportunities, even in peak season?
The fully autonomous warehouse is still a way off for many, but optimising control, speed and accuracy is achievable right now. At the pick, pack and despatch stage, multi-modal picking systems and vision-based shipping verification technology are more effective than a human. Machines don't get tired or distracted and can read multiple product barcodes on a pallet whilst flagging errors. Incorrect or missing items can be rectified early on, pallets are less likely to go into the wrong truck and accuracy can be increased to 100%. This type of technology is easily and quickly scalable in busy periods and there is only basic training and management required for the humans working alongside it. Is your supply chain held back by heavy reliance on humans in the first mile?
Electronic proof of delivery (ePOD) solutions also enable elasticity and scalability throughout the supply chain by capturing and interpreting critical data. As parcel volumes increase, optimisation kicks in, such as optimised load sequencing to accelerate off-loading and GPS to re-route drivers in response to real-time incidents. Next generation ePOD solutions negate extensive training and can be used by a multilingual workforce to improve final mile performance. When the last mile can account for 30% of total order fulfilment costs, an ePOD solution should be viewed as an investment rather than a cost and an essential component of an elastic supply chain. Is your ePOD solution providing the real-time insight for agile delivery management?
A connected and collaborative supply chain ecosystem is also critical for scalability. A harmonised view of multi-carrier performance enables informed and instant decision-making, yet 62% of retailers don't have access to real-time information. Combining historical and real-time data on a single platform, overlaid with seasonal trends, provides rich predictive analytics for improved forecasting. This insight enables innovation for continual improvement, human resource management and customer updates. 87% of retail leaders agree that a fully visible supply chain would enable competitive advantage. Are your suppliers and service providers able to share real-time data?
In summary, elasticity is reliant on instant productivity. Whilst human workers are still integral to the supply chain, harmonising technology and people in an optimal way will ensure maximum efficiency and lowest error rate. Digitisation empowers management to make informed decisions quickly as well as continuous improvements – think big, start small, and scale fast.
Whilst human workers are still integral to the supply chain, harmonising technology and people in an optimal way will ensure maximum efficiency and lowest error rate.
Responding to demand fluctuations profitably without compromising service levels is a huge challenge but the only way to stay competitive. With an elastic supply chain, you can afford to make customer promises and turn peak seasons into opportunities.