Brussels (Belgium), 22/09/2020 - Covid-19 has placed global supply chains under unprecedented levels of disruption and uncertainty. From consumers' stock-piling commodities that left supermarket shelves empty, to supply issues of healthcare Personal Protective Equipment (PPE), the Supply Chain has never been under the spotlight so much as it gains new found respect. Supply Chain professionals have had to react in heroic ways to respond to the 'new normal' situation, from production stoppages, supply shortages, closures and delivery challenges as buyers have shifted to online.
Zetes has highlighted five simple questions that can help them to unlock performance improvement in their first-to-final mile fulfilment operations.
1. How many shipping errors are you making?
The dramatic changes in consumer demands and expectations expose the limitations of ineffective picking, packing and shipping processes. Distribution centres of all sizes are struggling to meet continually increasing throughput requirements due to process inefficiencies or inadequate technologies. When processes rely heavily on human interaction, efficiency can be compromised by fatigue, errors and inadequate training - particularly with seasonal staff. COVID-19 social distancing measures further complicate matters and hampering manual picking efforts.
With a myriad of technology options now available, it is imperative that critical warehouse processes are matched with the right technology to meet specific operational challenges. Manual data entry must be replaced by faster, more accurate real-time data capture with instant error identification capabilities. Combining technologies can often be the key driving greater process accuracy and efficiency. For example, modern multi-modal solutions, can combine voice directed picking with scanning or Pick/Put-to-Light technologies.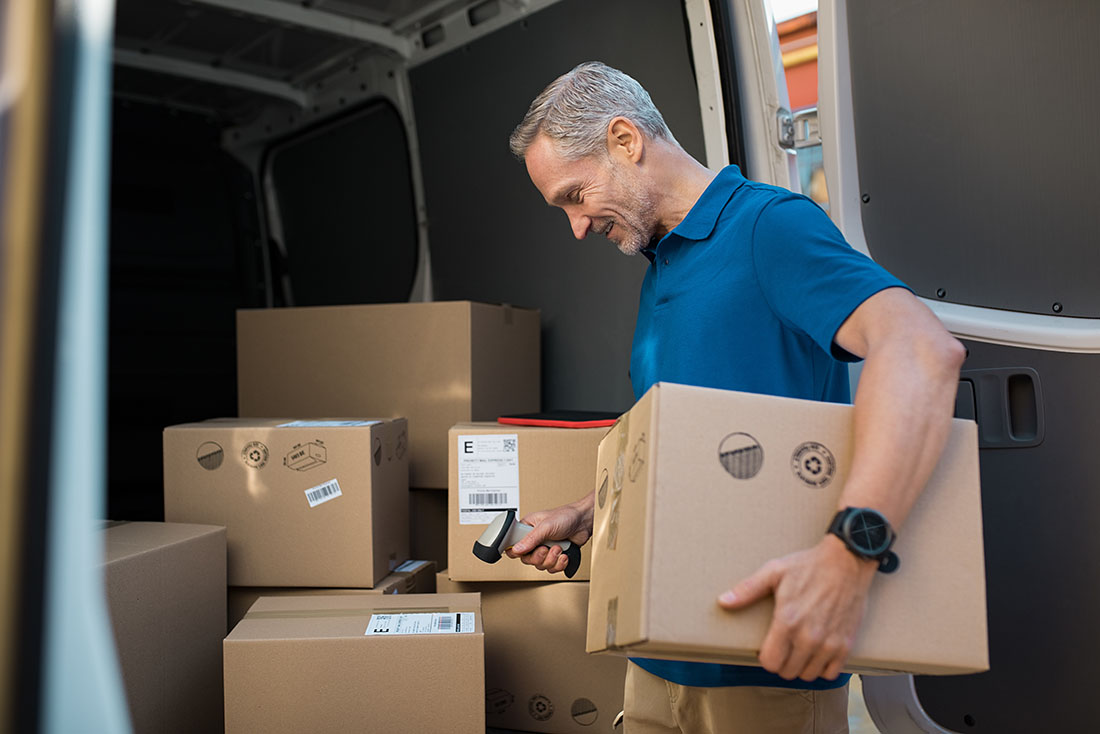 2. How many failed deliveries are you making?
With the last mile accounting for more than 30% of fulfilment costs, repeat deliveries are expensive and they impact both brand reputation and environmental impact. Missed and failed deliveries cost an estimated 15 euros per parcel with customers typically tolerating three delivery mistakes before they take their business elsewhere. So it's a serious matter, especially for retailers.
Enhancing real-time visibility throughout the delivery process, dynamically optimising runs and updating customers at crucial touchpoints is becoming essential. Next generation ePOD solutions enable efficient, transparent delivery operations providing visibility at every stage of the delivery process. Real-time data informs both the back office and customers of shipment status and accurate ETA for an improved customer and staff experience.
"Next generation ePOD solutions enable efficient, transparent delivery operations providing visibility at every stage of the delivery process."
3. How many customer order status enquiries are being received?
Manning phones or online communication channels is a costly overhead that can be minimised via real-time visibility and data capture technology. With real-time tracking of every step of the order fulfilment process, delivery windows can be met and customers better informed with ETA's.
4. How long does it take temporary staff to achieve full productivity?
During peak times, logistics companies engage tens of thousands of temporary staff to meet demand and keep the supply chain moving. Labour shortage is an increasing problem in the logistics and warehouse sectors and quickly 'ramping up' is not simple in practice.
Achieving an 'elastic' logistics model is a much more sustainable strategy. Technology will optimise productivity, especially for processes that are prone to human error such as picking, shipping and loading verification. For example, vision-based shipping verification technologies can scan multiple barcodes simultaneously, instantly highlight errors and enable 100% shipping accuracy. They also save hours of manpower. Similarly, the latest voice picking software supports multi-lingual workforces, making onboarding easier for non-native speakers and eradicating the need for costly training.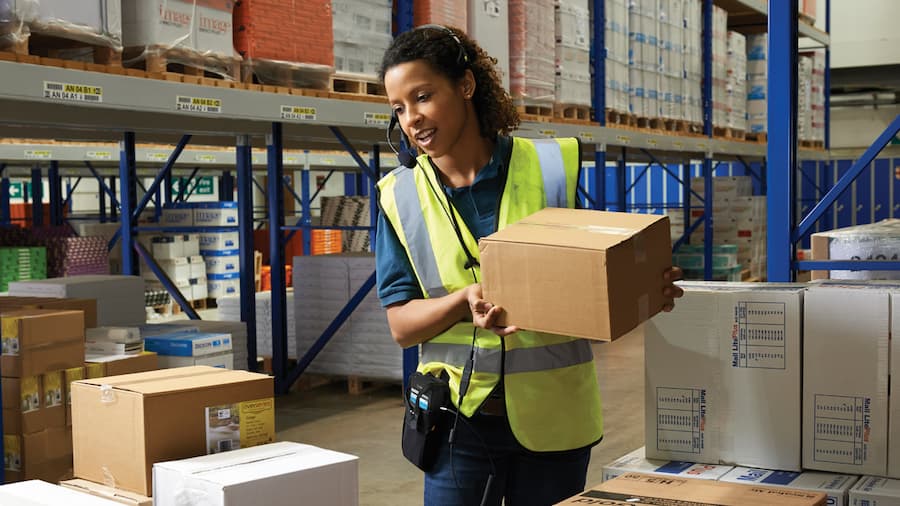 5. How can supplier performance be accurately monitored?
An intelligent, connected and collaborative ecosystem is core to driving optimal performance. Sustainable customer service excellence is only achievable when the end-to-end supply chain network is working in harmony and performing against the required KPIs. Extending real-time visibility and collaboration across the whole supply chain network enables errors or bottlenecks to be identified and pro-actively rectified before they impact the customer. Also armed with the accurate knowledge of where inventory is, resources can be allocated much more intelligently.
Data sharing is key to knowing how each party is operating to identify inefficiencies, and with the latest visibility platforms process and data silos can be bridged without costly and time consuming re-engineering of existing systems. What's more they are highly scalable, enabling a gradual "stepping stones" adoption to more widespread use.
- END -