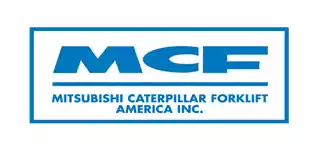 Mitsubishi Caterpillar
Radio frequency identification boosts production capacity. Zetes implemented a highly successful wireless network and handheld and truck-mounted terminals solution for Mitsubishi Caterpillar Forklift Europe (MCFE). Since the implementation of the system, the Dutch forklift plant has surpassed its competition with the recent introduction of RFID technology by Zetes. By streamlining its assembly line and stock management, the plant has been able to boost production capacity by up to 60%.
Achieving lean production
Manufacturing 90 forklifts per day in the same space is a real challenge, particularly when the current maximum capacity is 55 per day. The only solution to that challenge is to reduce stock of the 1,200+ parts used on the assembly line. In order to get even closer to true lean production with zero stock, MCFE called on Zetes to expand the automation project to an RFID-based solution. By automatically reading data from moving RFID tags, the RFID scanners allow MCFE to monitor the entire production process, down to the last detail, streamlining stock management and delivering parts "just in time".
Greater efficiency and reliability
The new radio frequency identification system represents a giant leap forward for a company which had already achieved a high level of automated efficiency. Among the many benefits, the solution offers:
full data integration with the company's existing ERP system
automatic scanning, resulting in reliable data, independent of human error
scanning of parts in motion for a more efficient operation
lean production with zero stock
more space to boost production capacity
reduced workload on the assembly line
increased worker productivity
Worker satisfaction = customer satisfaction
Because assembly workers no longer have to scan parts manually, they are free to concentrate on their core tasks: assembling forklifts. As an added bonus, the scanning terminals provide instant instructions to workers based on the data in each RFID tag. Optimised stock management has also resulted in a tidier work floor, which adds to worker satisfaction.
Radio frequency identification boosts production capacity
Zetes implemented a highly successful wireless network and handheld and truck-mounted terminals solution for Mitsubishi Caterpillar Forklift Europe (MCFE). Since the implementation of the system, the Dutch forklift plant has surpassed its competition with the recent introduction of RFID technology by Zetes. By streamlining its assembly line and stock management, the plant has been able to boost production capacity by up to 60%.Picture: FBN Series from Mitsubishi Forklift Trucks