Brussels (Belgium) / Linda-a-Velha (Portugal), 24 May 2018 - Portuguese energy company OZ Energia has implemented the ZetesAres Direct Store Delivery solution to automate its distribution process; improving efficiency, reducing errors and enhancing customer service. Providing real-time visibility of valuable data, the solution offers OZ Energia with a fully connected, centrally managed field workforce.
Productivity boost
OZ Energia supplies a full range of energy products and services in Portugal, which includes the delivery of bulk gas, bottled gas and automotive fuel. Each product requires a different truck type, with deliveries via two separate transport companies.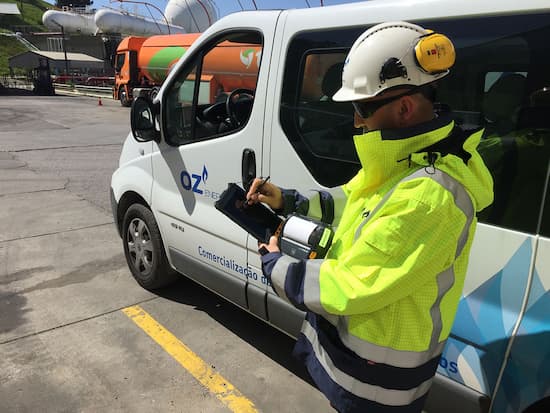 Prior to implementing ZetesAres, manually intensive processes were in place to track and fulfil deliveries across both hauliers. This system proved to be time consuming and provided little visibility of activity and performance information until the end of each driver's shift. Working consultatively with OZ Energia, Zetes provided a tablet-based application to support drivers on the execution of their tasks – crucially, the technology had to be compliant with delivery requirements of service stations, where the use of mobile phones is not permitted. Devices charge overnight, before they are collected and authenticated by drivers each morning, providing them with the day's product/stock loading, workflow, customer list and planned deliveries.
End-to-end visibility
The ZetesAres Direct Store Delivery solution provides OZ Energia, hauliers, drivers and customers with real-time access to delivery information, providing greater connectivity and visibility, while reducing the risk of user error associated with the previous paper-based processes. In addition, valuable business data is now automatically collected in the field, increasing the quality of the operation and making deliveries more accurate and efficient. With the target to improve overall productivity, execution data, such as time spent on each delivery or GPS tracking, is also automatically captured. Customers can be kept up-to-date without having to chase drivers; and for deliveries made to customers without a recipient, coordinates can now be captured and shared to provide prompt proof of delivery.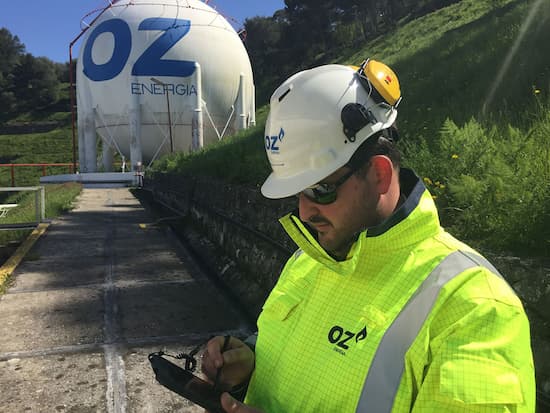 ZetesAres is powered by the cloud based MCL™ Mobility Platform. Mobile applications, devices and users can be centrally managed, reducing time managing tasks while at the same time assuring increased availability for optimal business execution.
"Working with Zetes has enabled us to transform our delivery operations, making them far more efficient and less prone to error," comments Paulo Justo, Transport Manager, OZ Energia."
"With the automated electronic process workflow, we now have far greater visibility of a driver's progress, which allow us to provide a better service for the customer and a more effective tool for the driver. We have many demanding stakeholders– from office staff, haulier, truck driver through to the customer –but we're glad to report we have received positive feedback from all of them."