Eindhoven (Netherlands), 26/02/2019 - Logistics service provider, Zorgservice XL is investing in new track and trace capabilities in order to improve its delivery fulfilment operation into its hospitals. By implementing ZetesChronos, it will achieve complete visibility, full shipment traceability and enhanced service levels. The solution will also be instrumental in enabling the hospitals to achieve compliance with the European Medical Device Regulation (MDR), ensuring complete digital registration and traceability of all deliveries and packaging, up to their use in the hospital departments – including proof of delivery and status updates in the webshop.
Digital registration and tracing in hospitals
Tracing Zorgservice XL deliveries completely is presently not yet possible in the five hospitals with which Zorgservice XL works. This leads to lost time due to searching for delivered and missing items, unnecessary urgent orders and excessive stock levels. Digitally registering and tracing all deliveries in the hospitals will make the supply chain transparent end-to-end. "ZetesChronos will help us further enhance delivery reliability, and consequently increase customer satisfaction as well", says Jaap van Wijk, Quality and Projects Manager at Zorgservice XL.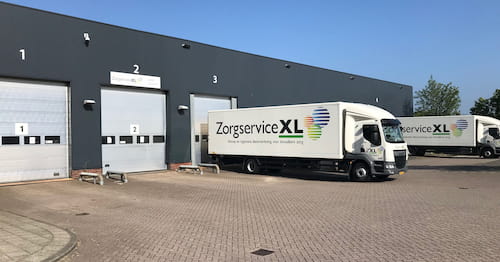 ZetesChronos will help us further enhance delivery reliability, and consequently increase customer satisfaction as well.
Efficiency improvements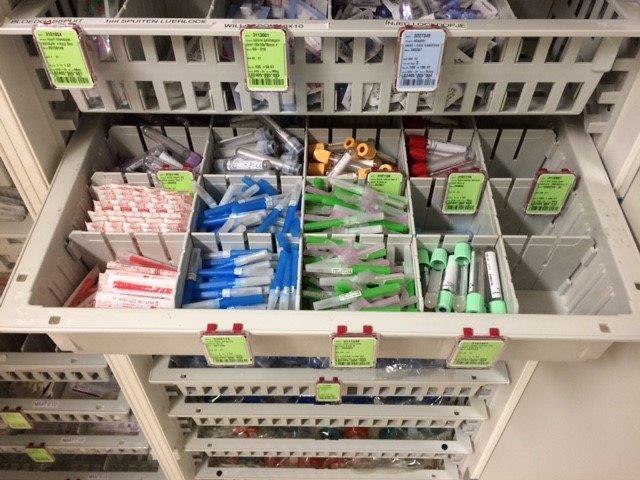 ZetesChronos will also help to drive efficiency improvements and reduce the chance of errors. The track & trace solution eliminates the need for multiple manual processes and signing off receipts and lists. "This project will enable us to achieve further improvements in logistics processes for and in hospitals using smart supply solutions", adds Van Wijk. "We opted for Zetes because they previously implemented our KanBan solution in the hospitals – for provisioning of the departments – to our complete satisfaction."
ZetesChronos will be an additional application on all existing scanners and run on the MCL Mobility Platform, which is also integrated with the SAP system and the Zorgservice XL webshop.
Statutory and regulatory compliance
Additionally, digital registration helps the hospitals to comply with statutory and regulatory requirements, such as traceability data for the National Implants Registry. It also prepares them for the European Medical Device Regulation (MDR), which comes into force in 2020. It is about the identification and traceability of a range of defined medical care equipment. The medical equipment needs to be identifiable and trackable at all times in the supply chain. In addition, the digital registration assures personal data to be processed in accordance with the General Data Protection Regulation (GDPR). "More and more care facilities are becoming aware of the added value of ZetesChronos for optimisation of logistics processes, as well as compliance with statutory and regulatory requirements", says Paul Lankhout, Country Manager of Zetes Netherlands.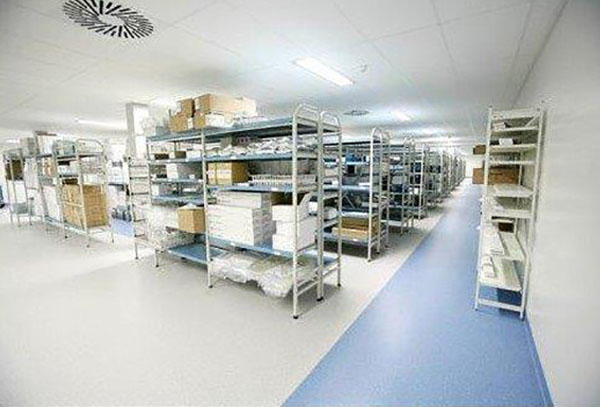 About Zorgservice XL
Since 2009, Zorgservice XL takes care of the entire process of stock acquisition and logistics for hospitals in the area of Rotterdam and The Hague; from order until delivery and invoice handling. Zorgservice XL assists hospitals with efficiency and effective goods flows as well as services flows in the end-to-end supply chain, to the patient. The objective is to realise a reliable, flexible and transparent flow of goods and to continuously improve the related processes with supply chain solutions. Haga Hospital, Reinier de Graaf Gasthuis, LangeLand Hospital (together the Reinier Haga Group), Franciscus Gasthuis & Vlietland and IJsselland Hospital are currently affiliated with the services of Zorgservice XL.