Zetes Ireland will join The Largest Gathering of Key Decision Makers in Irish Manufacturing Supply Chain as a Sponsor of the Event. Join us to discover importance of product serialisation and traceability. We will be discussing practical ways Manufacturers and Packaging Operations can achieve end-to-end traceability and serialisation through the use of the latest technology. Globalisation, personalisation, and legislation have changed the face of manufacturing. Meet our experts at stand H06B and find out how to achieve complete control and visibility of all the processes. A growing priority for European manufacturers is to achieve real-time supply chain visibility. Research highlights that poor availability and harmonisation of accurate data are major barriers. Zetes can help you overcome this issues through a portfolio of solutions which deliver process agility, traceability and visibility throughout your supply chain.
Why attend?
Join us at National Manufacturing & Supply Chain Conference & Expo to most importantly hear from our impressive speaker Sébastien Sliski, the General Manager Supply Chain Solution for Zetes. Learn more about Collaborative Supply Chain Solutions Suite for end-to-end supply chain optimisation and real time visibility along with Legislation for all production's companies with serialisation and compliance with European directives such as TPD and FMF and so on.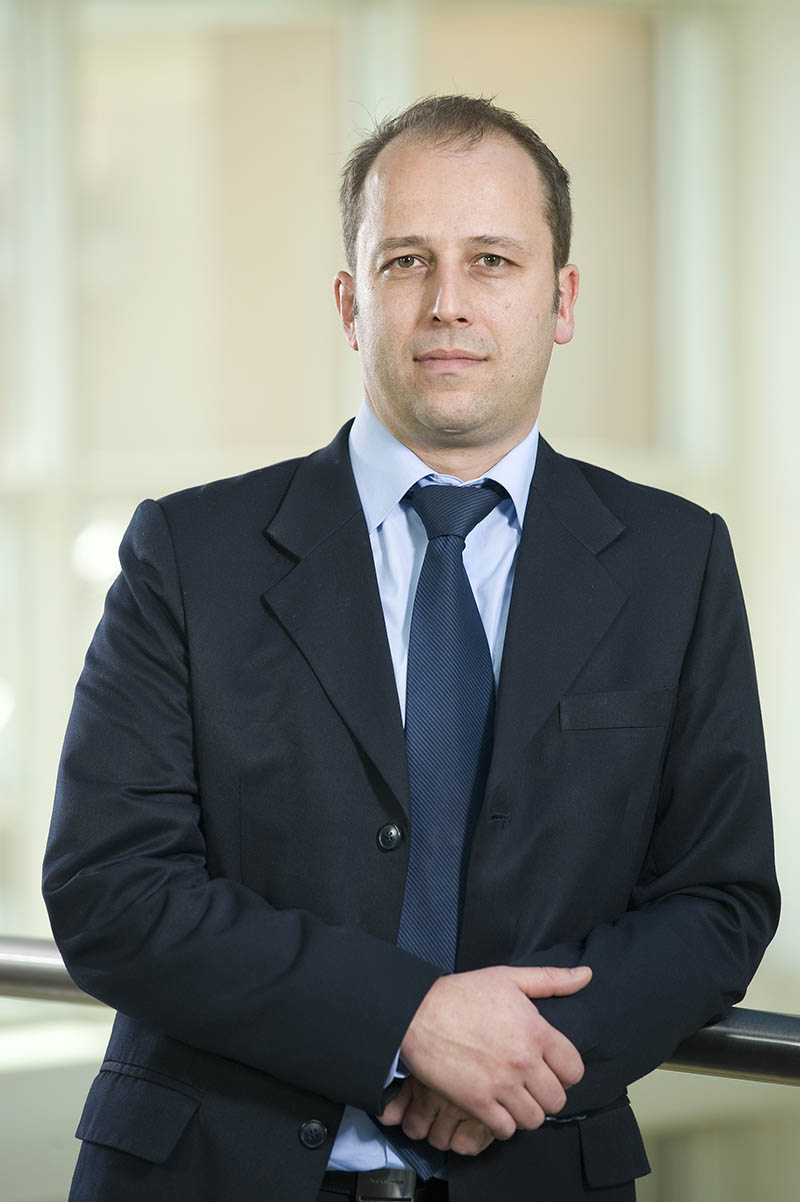 Sébastien Sliski is General Manager Supply Chain Solutions for Zetes, holding over 20 years of experience in supply chain management. In this role, he is responsible for defining the software strategy of the Collaborative Supply Chain Solutions Suite for end-to-end supply chain optimisation and real time visibility.
Prior to joining Zetes, Sébastien held various supply chain management positions at a major French retailer, where he was responsible for logistics applications and project management for all countries within the retail group.
Sébastien holds a postmaster's degree in Logistics Project Management (DESS, Diplôme d'Etudes Supérieures Spécialisées) from the University of Paris Panthéon-Assas.
Zetes is an innovative supply chain technology company working with over 80% of the top 500 European supply chain companies to optimise their business process execution.
Part of the Panasonic Corporation since 2017, Zetes solutions and expertise enable businesses to rapidly adapt and be at the forefront of the ever-changing market demands.
In the last 2 years Zetes has worked with over 200 businesses to deploy traceability solutions within their supply chain.
Who should attend?
The conference will be of interest to senior management, established practising engineers and Manufacturing, Production & Packaging Executives, Serialisation Executives, Responsible for Track & Trace, Chief Supply Chain Officers and Senior Operations, Supply Chain Executives, Operations & Logistics Executives Delegates have registered from sectors such as food, pharma, chemical, medical, life sciences, electronic, cleantech & renewable, process engineering and instrumentation, precision instruments, building materials, machinery & tools, aerospace/aviation.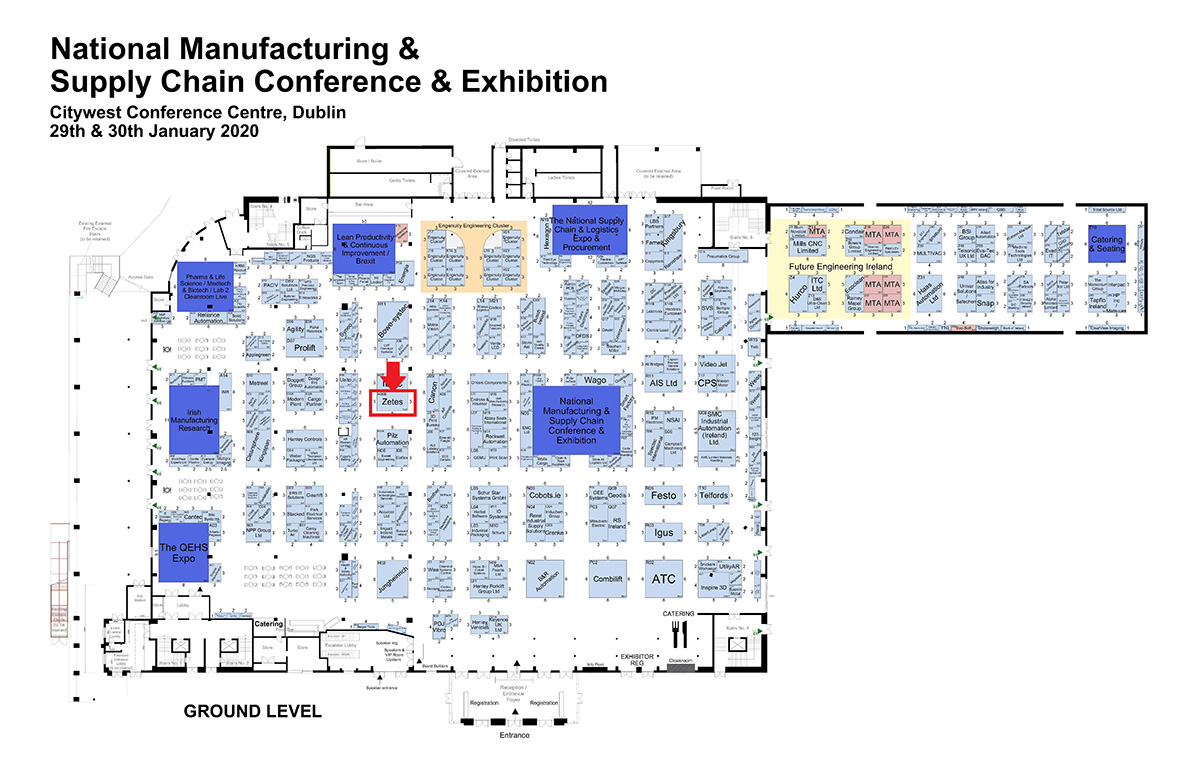 Location
National Manufacturing & Supply Chain Conference & Exhibition
Citywest Exhibition Centre
Garters Ln, Saggart
Dublin - D24 KF8A
Ireland