Track and trace parcels, letters and returnable assets
From point of pick up to destination, you need to know that parcels and letters are being delivered efficiently and accurately. Our parcel tracking software provides full visibility and traceability so that you can improve customer service and productivity. Get your deliveries right first time whilst you manage an increasing volume and velocity of parcels. With our parcel tracking software, you can also future-proof your business by offering customers more services whilst reducing the burden on your IT resources.
The benefits of using our letter and parcel tracking software
When you use our parcel tracking software you can:
Eliminate loading, delivery and pick-up errors
Manage unplanned pick-up and deliveries
Have full track & trace of goods, vehicles, returnable assets and events
Communicate with customers instantly on ETA's, incidents and requests
Implement additional value added service at the 'doorstep'
Use flexible charging models and manage payments on delivery
Helps customers to pick-up orders or have them delivered anytime and anywhere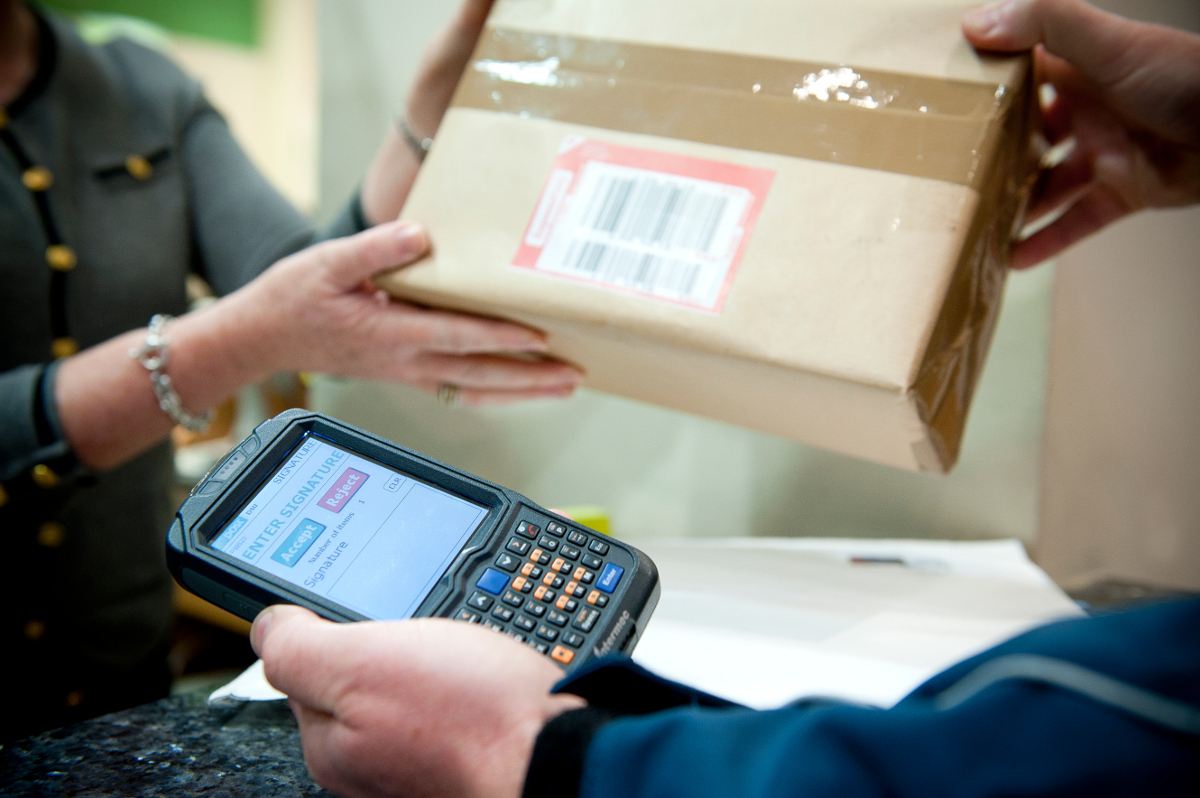 "As the volume of e-commerce transactions continues to rise, being able to offer this level of service to all our customers for deliveries or returns is a big differentiator for us. Working with Zetes as the software provider and system integrator on this business-critical project has been a very positive experience."
Liam O'Sullivan, Mails Operations Director, An Post - Read the story
Real-time visibility with parcel tracking software
Entry
Identify and register all collected goods.
Labelling and scanning of parcels, mailbags and mailboxes
Registration of what was collected where and when
Mobile payment collection
Flexible pick-up and drop-off service
Central sorting
Organise dispatch of letters and parcels efficiently.
Manual and automated sorting
Registration of parcels and postbags
Recording of what items are loaded onto what vehicle
Tracking of all goods and vehicles
Returnable Asset Management
 
Local sorting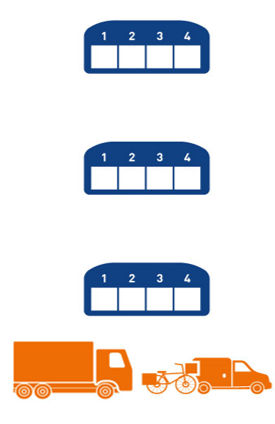 Register and sort incoming and outgoing goods.
Registration of incoming carriers
Listing and grouping of outgoing parcels
Communicating tasks to the right driver
Load the correct items on to the relevant vehicle
Receiver
Record what has been received where, by whom and when.
Deliver the right items to the right person on-time
Communicate accurate Estimated Time of Arrival (ETA)
Proof of Delivery
"A major challenge for this project was to equip all ParcelShops within a short time frame and to train all the users at the same time. Thanks to the Zetes parcel tracking software we succeeded in doing so."
Jens Minneker, Director Product Management E-Commerce & Sales, GLS IT Services GmbH Read the story
Future-proof your IT infrastructure
With our scalable retail supply chain solutions portfolio, you can start small but think big by adding functionality as your needs change. You will have no fulfilment disruption and be able to deliver on your omni-channel consumer promise, every time.
Centrally manage your apps and devices

As our software is powered by the MCL Mobility Platform, you can centrally organise and manage apps and devices, regardless of OS system. This saves you time and reduces costs for your IT department.
Benefit from working with a single source provider

Our knowledge and partnerships with all the leading brands of hardware such as Zebra, Honeywell, and Datalogic provides you with the right technology. We can advise on everything from mobile computers and printers to labels, wireless infrastructure and automated shipment inspection.
Have peace of mind with flexible service and support plans

We support you every step of the way. From consultancy, project management and fully managed service provision right through to ancillaries, in-house maintenance and repair services. With international offices providing a local service, you will constantly be able to keep your supply chain running smoothly.
"The size of Zetes' offering was an important determinant; it guarantees the best availability of the mobile infrastructure for our users."
Eva Verhaege, Senior Project Manager, bpost - Read more about the project
Trusted by leading postal and courier companies
Zetes' parcel tracking software has been used by major postal, courier and express companies, such as Swiss Post, bPost, An Post, PostNL, DHL, GLS and TNT. We understand the processes required for you to run an efficient and connected supply chain. See our references and discover what we could do to help you. .
Modular Content
Request a free, non-binding meeting to learn how our parcel tracking software can help you